Pep Guardiola: European success but struggling in England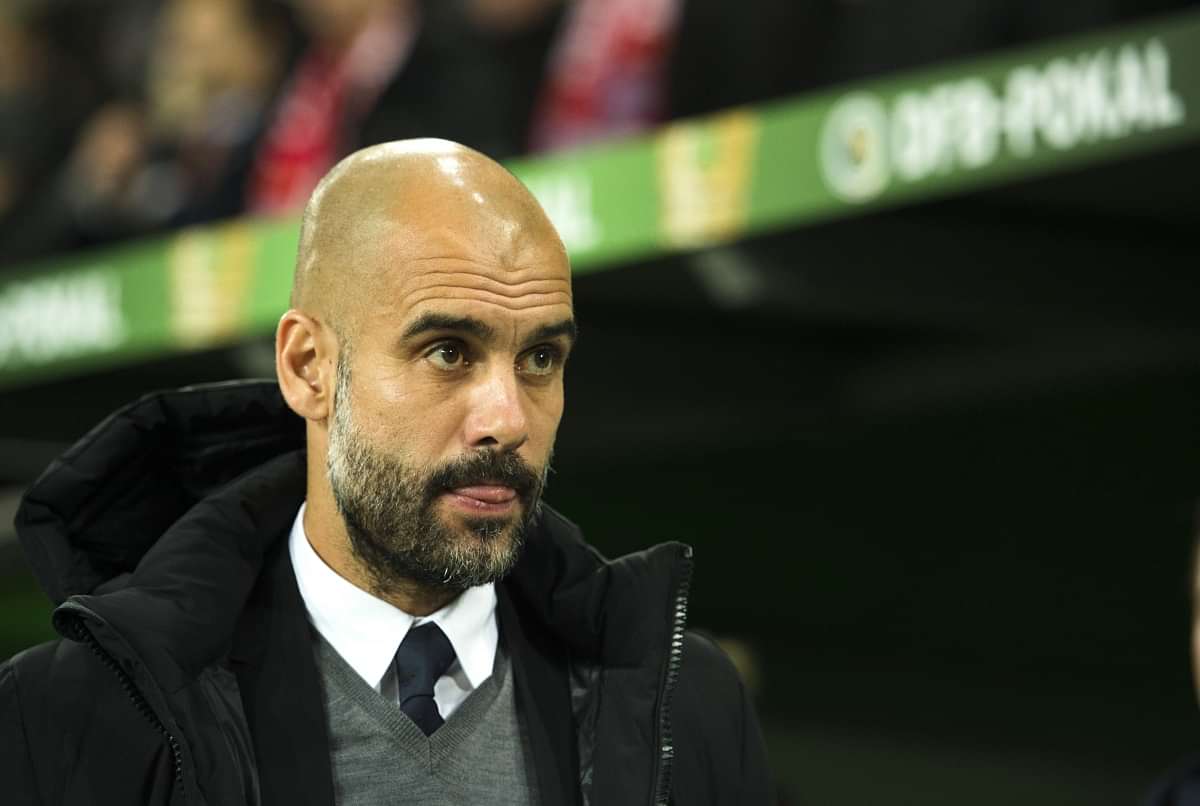 Winning a massive 21 trophies since the start of his managerial career, Pep Guardiola hasn't actually had to deal with failure a lot at his two previous clubs, FC Barcelona and FC Bayern Munchen.Now at his current club, Manchester City he is finding it difficult to win matches which he won without any problems in the La Liga and Bundesliga.
The criticism itself will neither surprise nor sting Pep Guardiola. Guardiola has spent his entire coaching career at clubs where crisis and defeat are synonyms. The pressure cookers of Barcelona and Bayern Munich soon remove any thin skin. "When we play badly, you have to say, 'Oh, this team played badly,'" he said.
Over the last 15 games, Guardiola has heard that more than he would have liked. Manchester City has won just four times since the start of October. Against Leicester City on Saturday, Guardiola's side allowed three goals inside 20 minutes. His team is now 7 points behind Chelsea, the Premier League's ever-more-imposing leader. In recent weeks, Manchester City has played poorly more often than not.
Guardiola has not especially enjoyed hearing it, of course. His news conferences have become awkward, most of his answers preceded by a brief, pointed glare at his inquisitor.
After the defeat at Leicester, for example, Peter Schmeichel, the former Manchester United goalkeeper, declared that Guardiola's refusal to adapt his tactics to try to combat the reigning Premier League champions marked him as a "very arrogant man."
"That is a man saying: 'I know best. My way of playing football is the best,'" Schmeichel added.
Almost every week since Guardiola arrived, in those news media briefings he finds such a chore, one question has recurred. Now, he is almost waiting for it. He knows, at some point, he will be asked whether the Premier League is the strongest in the world.
His answer is not always the same. In the middle of October, he chided the lazy assumption that soccer in Spain and Germany was lacking in intensity. "You have not been there, so you do not know how intense it is," he said. A couple of weeks later, he seemed to have changed his tune. "Guys, you have to be so proud," he said, his tone studiously flat. "The Premier League is so difficult."
On the surface, so below: Many of Guardiola's principles border on heretical in England. He does not mind that his goalkeeper, Claudio Bravo, is not a wonderful stopper of shots or a fearsome collector of crosses, because Guardiola believes it is more important that he plays a role in starting attacks.
"I'm sorry, but until my last day as a coach, I will try to play from my goalkeeper," he said after a draw with Everton in the middle of this difficult run.
Nor does he have much time for England's obsession with the physical. "I am not a coach for the tackles, so I do not train them," he said after the defeat at Leicester. In a league and in a country that treasures its reputation for blood and thunder, where, as Xabi Alonso once observed, a tackle can be applauded almost as loudly as a goal, such an out-of-hand dismissal is unthinkable.
If Guardiola, of all people, can be won over by the idea that England's top division is the most demanding of all, then it would prove beyond doubt that there is substance behind the spin.
But it is more than that. If Guardiola struggles — or if he fails outright — at Manchester City, then the myth of English exceptionalism is vindicated. The Premier League can continue to regard itself as a world apart. He will have failed the Rainy Night in Stoke test, the idea that greatness accrued elsewhere in Europe can only ever come with an asterisk until it has been proved when faced with the unique array of challenges in England.
If he succeeds, though, then all of that falls away. He has made it plain that he does not intend to compromise his beliefs for his new surroundings. "I won 21 titles in seven years: three titles per year playing in this way," he said earlier this season. "I'm sorry, guys. I'm not going to change."
This, in essence, is a battle of ideas. Guardiola, in many ways, represents a new way of thinking
---