Piers Morgan was right! We should be embarrassed about just getting 2 Olympic Medals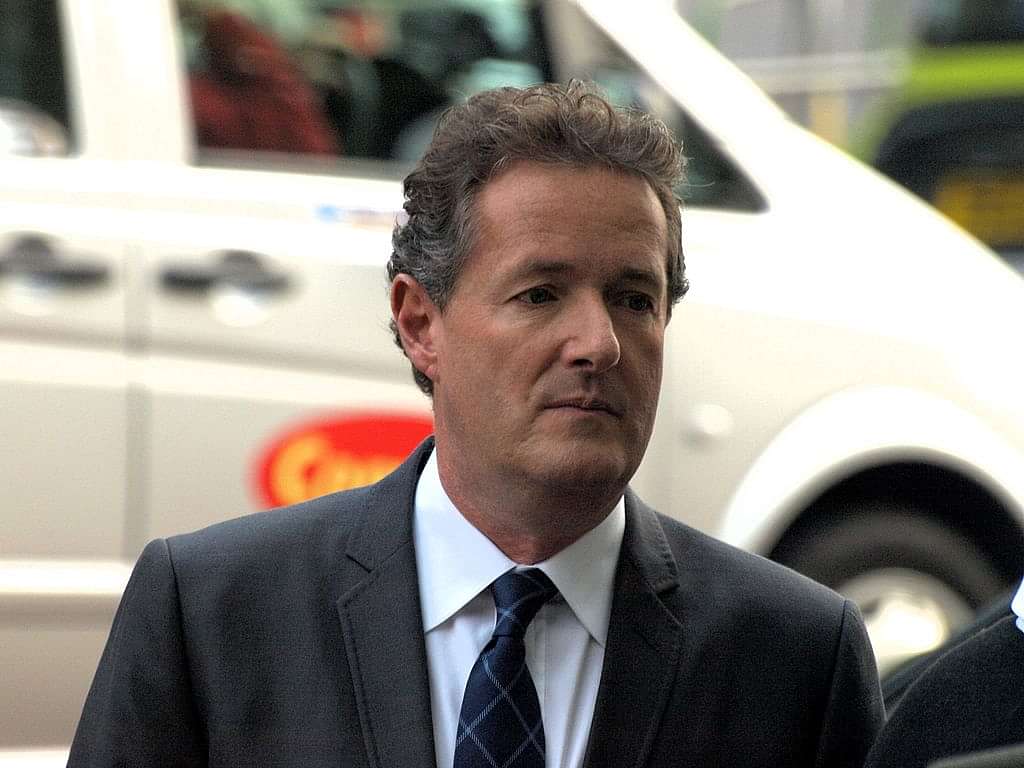 Piers Morgan is well known for his tweets that troll people to the limit of insanity and this time he took it upon himself to fiddle with the egos of a billion people. His tweet was aimed at India's performance in the Olympics and how a country of 1.2 billion sports enthusiasts could muster only 2 medals at the Olympics.
Indian Twiterrati obviously felt the need to defend their nation to the point of insanity, as people started heralding abuses towards Piers Morgan and started questioning England's performance in Cricket World Cups instead. It was a classic 'Indian' way of dealing with criticism- Forget the point being raised and start criticizing the person who tried to bring you down.
In this entire twitter explosion that took place yesterday, somewhere we lost the point, somewhere our ego once again got the better of us and the actual issue got sidelined.
When we accept defeat so readily at the Olympic games, why can't we do that on social media? Why do we pretend to care then, when for the 4 years between two Olympic games never do we even think of watching any sport other than cricket.
We shouldn't just be embarrassed, we should be ashamed that a nation of 1.2 billion isn't able to garner double digit Gold medals at the Olympics, leave aside coming back with just 2 Olympic medals.
And what does the average Indian do after such a dismal performance?
A large chunk of the Indian population visits all possible sports websites, reads the analysis about what went wrong and how that could be improved, and then shuts off his/her ears to all possible sporting news (other than cricket) for 4 years.
The remaining few feel saddened by the fact that India is nowhere to be seen on the Global sporting map and want to do something to change that but are too preoccupied in attending lectures they don't really care about and jobs that don't challenge or excite them.
The reason for failure is all round us, it freely roams around the streets feeling good about its existence but it needs to be pinned down at the earliest for our nation to have any chance of making it big at the Olympics. Yes, it is our mindset, nothing else, not the government, not the athletes and definitely not the coaches.
We, the people of India, who feel it is okay to give up on your dream of becoming a sportsperson/sportswoman in order to have a settled life and a structured income path. We, who le tour children play all the time during their childhood but as soon as they approach their 10th grade, all play stops. Focus shifts to academics, as we believe sport is just a recreational activity, and it wouldn't account for anything significant in the long run
We, who let our kids play aimlessly in the streets, rather than help them chanelise their sporting energies by joining sports academies. We, who try and curb a child's decision to become a player, citing 'practical' reasons.
Yes, it is we, the citizens of India and our mindset which is the problem. We want medals, but we don't want our kids to dream, and even if we do let them, we shut those dreams out when they reach the 10th or the 12th grade.
You can blame the government all you want to but you won't find any solutions there. Look inside; peep hard and you'll know that a very large chunk of the population killed that future Olympian long before it had started to take flight.
Do not let people fool you that it's the government's fault and do not statistics be the basis of your judgment, they hold true only when people are willing to consider sport as an option.
Dream and let dream, give sport a fair chance, that is the only and only way to improve at the Olympic Games.
---