Player Battle: Zlatan Ibrahimovic vs Alexis Sanchez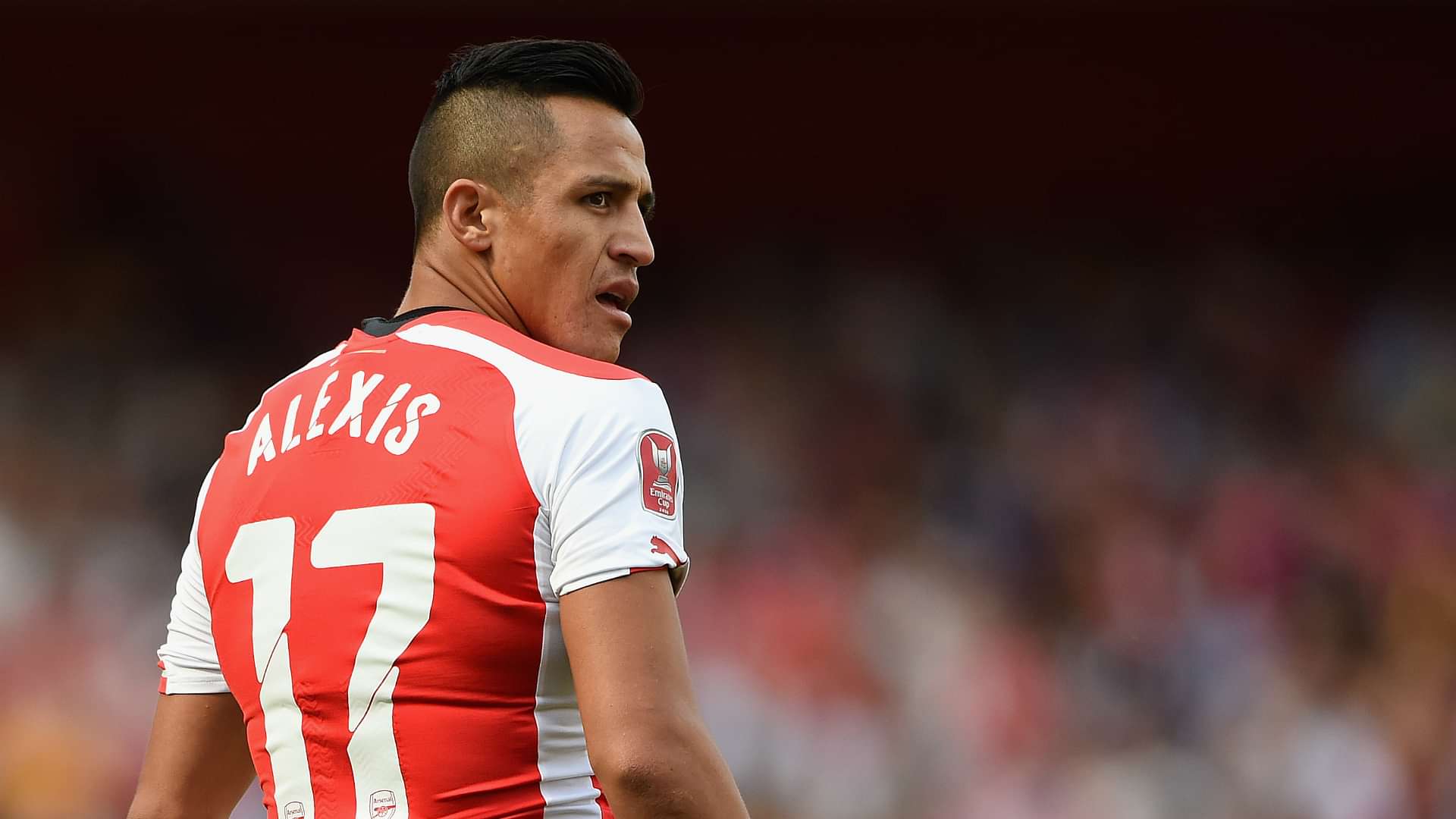 Paul Scholes once said that a team is as good as it's striker. Now if we consider that to be true then we can safely say that both Manchester United and Arsenal are two of the best teams on the planet. (Zlatan Ibrahimovic vs Alexis Sanchez)
But while Paul Scholes may have his reasons for saying such a statement, it might be a little misleading. United are going through a rough patch right now. Honestly they have been terrible for a few years now but this year's struggles seem to be even more horrific for their fans because of the expectations that the transfer window brought them.
Arsenal fans are admittedly a little confused right now. While their team has performing really well so far, the key word is SO FAR. We are in the middle of November and this is traditionally the month in which past Arsenal seasons have fallen down the wayside.
That being said, both these teams will meet on Saturday and they will look to their talismans up front to lead them to glory. But who would you rather have in your team, Ibra or Sanchez ?  (Zlatan Ibrahimovic vs Alexis Sanchez)
Zlatan Ibrahimovic
When he does finally finish his career Zlatan will be able to look back on an amazing ride that has taken him to the very top of the footballing world.
He has played for some of the biggest teams in the world such as Ajax, Juventus, Inter Milan, Barcelona, AC Milan, PSG and now Manchester United. (Zlatan Ibrahimovic vs Alexis Sanchez)
He has won the league with every team that he has played with and has played a stellar role in helping them dominate the league. Barcelona aside, he was the Numero Uno at every club that he has played for.
His winning mindset has helped him become one of the best strikers of his generation and he will be fondly remembered for being a charismatic individual both on and off the pitch.
Life in England
He started his United career in explosive fashion by scoring on his debut in both the Community Shield and the Premier League. He also scored a brace on his Old Trafford debut against Southampton.
But his struggles over the last few weeks have directly affected United's dismal run of results. Zlatan broke his duck when he scored a brace against Swansea in their last match before the international break.
United fans will be hoping that this would be the start of another long goal scoring run.
Alexis Sanchez
The Chilean dynamite has had a rapid rise in the world of football. His impoverished background has helped him develop a strong mental toughness that has helped him fight against all the roadblocks that have been put in his path.
From his early years in Chile, Sanchez really stepped it up when he joined Udinese. His dynamic partnership with Di Natale was one of the reasons why Udinese became one of the most dangerous teams in Italy. (Zlatan Ibrahimovic vs Alexis Sanchez)
His sparking performances took him to FC Barcelona. While Sanchez never really nailed down a starting spot at the Nou Camp his performances were often lauded by the then coach of Barcelona, Pep Guardiola.
But the arrival of Neymar saw his playing time decrease and he eventually moved on to London where Arsene Wenger and Arsenal awaited him with open arms.
Life in England
There are many people in Chile who believe that Alexis has taken his game to a new level at the Emirates. Maybe because he has been offered center stage at Arsenal, something that he was not offered at the Nou Camp, or maybe because the English game suits him much better.
Whatever the reason, Arsenal fans do not really care. The truth is that Alexis has the same goals per minute ratio as the great Theirry Henry and this is without taking penalties either.  (Zlatan Ibrahimovic vs Alexis Sanchez)
This season he has been offered a new shirt number as well as a new position as the star striker and he has grasped this opportunity with both hands. His telepathic connection with Mesut Ozil has already created some magical moments this year.
Arsenal fans will be hoping that Alexis continues his fine form for the rest of the season.
Verdict
Is there any coach in the world that would reject either Zlatan or Alexis? No there is not.
But the one accusation that is held against Zlatan is that he sometimes disappears in the big matches and is unable to inspire his team mate.
Alexis on the other hand is able to inspire his team mates by his sheer work rate alone. His relentless running and harassing of the defenders is a nightmare for anybody.
Alexis Sanchez shades it for me. But do not rule out Zlatan from scoring a hattrick this Saturday!
---