5 Players who returned to their former clubs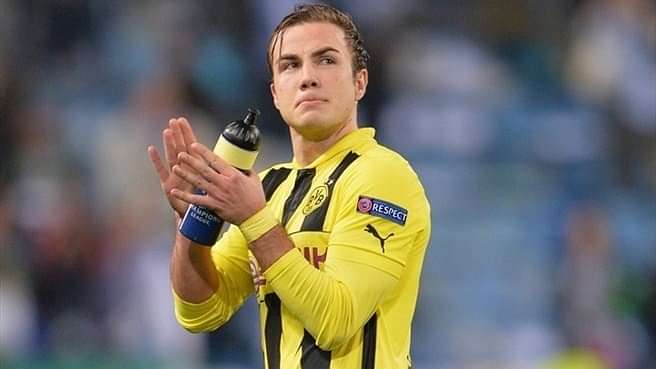 The transfer window is in full swing and clubs across Europe are trying their best to acquire new talents who fit into their plans and ambition for the upcoming season. With Mario Gotze's move to Borussia Dortmund already complete and increasing speculations over a move for Paul Pogba for a world record fee of over 100 million euros , here are 5 Players who returned to their former clubs.
1 Johan Cruyff
The Dutch Master started his career at Ajax and took entire Europe by storm. He was pivotal in the Netherlands's total football of the 1970's and helped Ajax win many trophies in that period including 3 successive European Cups in 71 , 72 and 73. He departed for Barcelona and continued wooing the world with his skills. After 5 years at Barcelona, and a stint in the USA, Cruyff returned to his boyhood club 10 years later.  Although it wasn't a fairytale ending as his relations with the club officials deteriorated and he ended up joining Ajax's fiercest rivals Feyenoord 2 years later.



2 Jurgen Klinsmann
Jurgen Klinsmann's move to Tottenham Hotspur was really surprising particularly as he was part of the German team which knocked England out in the 1990 World Cup and also his reputation as a diver. He Joined Spurs in 1994 and dazzled in the season scoring 21 goals in the premier league and 30 overall. He became extremely popular in England particularly due to his athletic achievements and also because of his humour. He however left in 1995 when giants Bayern Munich came calling.
Klinsmann returned to Spurs in 1997 on loan from Sampdoria and once again won the hearts of the Tottenham fans. He now holds legendary status at Spurs



3 Gerard Pique
Gerard Pique was at Barcelona's academy when Manchester United came calling. He signed for United in 2004 and although he won the Premier league and Champions league with Manchester United , he was surplus to demand and was only rarely considering the form Rio Ferdinand and Nemanja Vidic were at that time.
It was no surprise that he chose to return to his boyhood club in 2008 when Pep Guardiola came calling. He has now won everything possible in world football and is one of Europe's best defender.



4 Didier Drogba
Didier Drogba left Chelsea in 2012 with the most theatrical way possible , he won the champions league with his last ever kick for them, there could not have been a better ending than that. However , when Jose Mourinho came calling , Drogba returned to stamford bridge in 2014 and helped chelsea win their 5th premier league title.



5 Fernando Torres
Fernando Torres was a revelation at Atletico Madrid when he began his career. He captained Atletico at the age of 21 and was the brightest young star in Europe when Liverpool got hold of him in 2007. He however lost his form and confidence after a series of injuries and a spell of bad form at Chelsea , possibly due to his 50 million price tag.
He returned to Atletico last year and Diego Simeone has helped him regain the form which once made him the most feared striker in Europe.
---