PV Sindhu has set her goals for the World Championship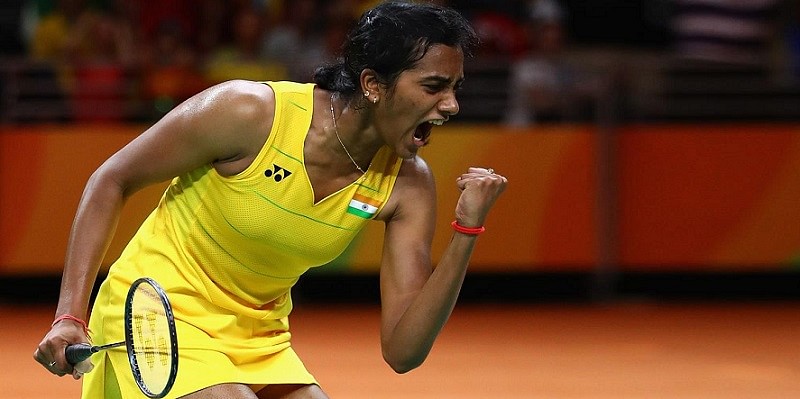 PV Sindhu's form off-late has been a cause of concern, as the Rio Olympic silver medalist hasn't really set the international stage on fire, something that was expected of her after her brilliant outing in the 2016 Olympic Games.
Every player goes through these minor dips in form and Sindhu is certain that she will recover from this and put up a good show at the World Championships.
Sindhu has fared really well in the World Championships, winning the bronze medal in 2013 and 2014.
"The World Championship next month is a big event. I am looking forward to it and working hard for the tournament. It is not going to be easy, I have to be at my best," Sindhu said
Although Sindhu has won two Super Series titles after her grand 'Rio run', she still feels that she could go a notch higher by winning the World Championship this year.
Sindhu has obviously been burdened with a lot of responsibilities and pressure since Rio 2016, but she is positive that she is embracing it in the best way possible.
"Of course, life has changed after Rio. Winning a silver medal was a huge moment for me. It has come with a lot of responsibilities. I am expected to win (more) these days. I have to work hard and keep doing well in the tournaments ahead,"
"I am lucky to have got to work with a coach like Gopi Sir (P Gopichand). I have been associated with him for several years. Me and the other players have to be thankful to him, for his guidance. The infrastructure is very good and the arrival of Indonesian coaches (Mulyo Handoyo and Hariawan) has been of great help," Sindhu added.
She was also asked about the rivalry between Saina and her and Sindhu was quick to say that the duo were great friends off the court.
"When we play matches, we are rivals. Off the court, we are friends. She trains in Bengaluru and me in Hyderabad. We have our individual styles and try to win when we meet in a match."
---
Share this article