Rafael Nadal is delighted to return to the World Number 1 spot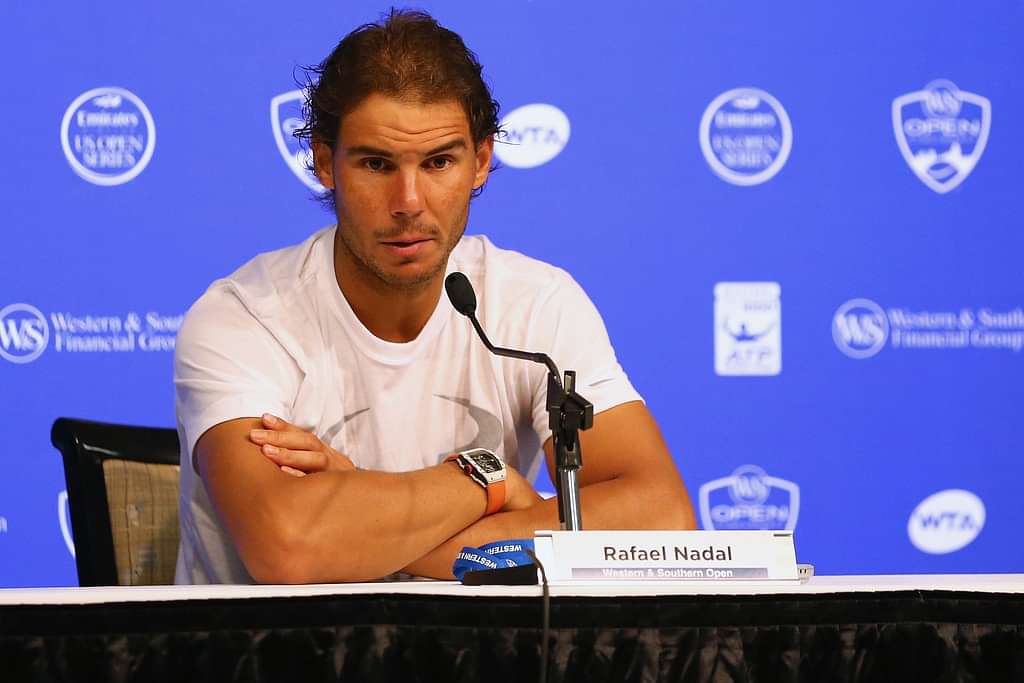 Rafael Nadal's return to the summit of the Tennis world is probably the story of the season. An athlete whose powers were on the wane, resurrected himself in probably the only way he knew to go about it; not giving up until things came to a standstill.
Roger Federer proved to be a hindrance in claiming the throne initially, but a stupendous show in the clay court season meant that Nadal was always going to be favourite to return to the top of the rankings.
Roger Federer's withdrawal from the Cincinnati masters has now confirmed that Nadal will be the new World Number 1, dethroning Andy Murray after a bitter-sweet 42 weeks at the top.
"For me to be in that position is something very special. I have the passion and love for the game. That's why I'm able to be back in that position again." said Nadal.
Nadal was last at the top of the rankings in July 2014.
Nadal spoke about how he was full of doubts during his rehabilitation period, fearing that he might never take the court again, leave aside the number one ranking.
"If you don't have doubts, it's because you are very arrogant and I'm not very arrogant. There's a young generation up and coming. It's very tough to come back and be number one."
The US Open will be the major deciding factor as to who between Rafa and Roger would end this year as World Number 1.
"Roger and I are having great seasons. One of us will have the chance to have that position for more weeks. I'm going to try and do my best this week and see what happens." Nadal said.
Nadal also spoke highly about Zverev and Thiem, labelling them as torch bearers for the next generation.
"You are talking about an unbelievable player. And Dominic is right there too" Nadal said.
Federer pulled out of Cincinnati, citing a back injury that he suffered during Montreal. Nadal emphasised on the fact that at their age, Federer and Nadal would have to be very wise with the number of tournaments they play.
"It's bad news for Roger he's not playing. I'm sorry for all of them. I hope they have good recovery. We need to see them back for the sport." Nadal added.
"Of course we're not 20 years old any more. We're not playing all the weeks. That's part of the sport. I skip many more events than the rest of my competitors." he concluded.
Nadal would be number one no matter how he fares in Cincinnati, but would be hoping for strong showing, especially after his shock loss to Shapovalov in Montreal.
The US Open starts on the 28th of August.
---