Rafael Nadal speaks about the pressure that he is currently under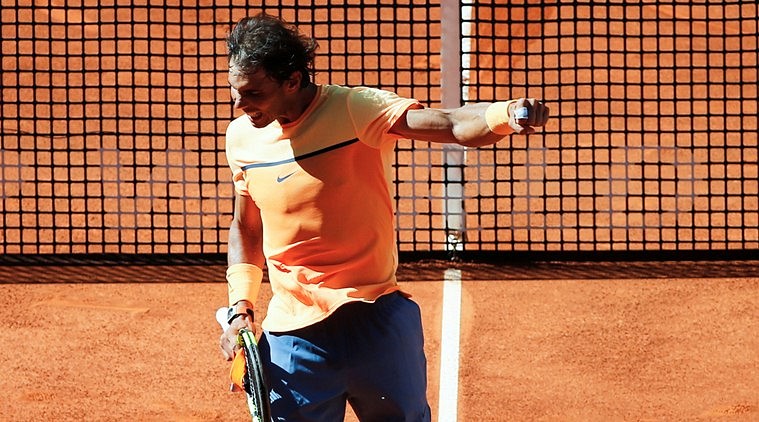 Tennis superstar, Rafael Nadal has set his sights on his tenth French Open title, as flies into Paris for the second Grand Slam of the year. The Spaniard is the hot favorite to win at Roland Garros this year, and reach a landmark that was previously thought impossible. Now, Rafael Nadal speaks about the pressure that he is currently under, as people are demanding a Grand Slam victory from the great man.
Nadal had won 17 straight matches before losing to Domnic Thiem in the Italian Open. Nadal had won three trophies along the way before this surprising loss. But the Spaniard was not bothered, as he did not believe that he would win four tournaments anyway.
'I have been spending energy for many days, I went through tense moments and I played every match at a very high level. I have not been spending four days in a row at home for a long time, and so resting can be helpful.'
no one won four titles before Roland Garros, or at least I never did it. Then things can go well or bad, but I think I am ready to play well at the Roland Garros. I know I have been working well for many months and now it comes the moment to do the last effort.'
This year has been kind to Nadal, as he has showed signs of his brilliant best. His magnificent run to the Australian Open final, where he lost to long term nemesis Roger Federer, showed that he had a lot left in the tank.
With Murray and Djokovic struggling for form, Nadal should fancy his chances for a tenth French Open title. A victory in Paris will ensure the King of Clay's legacy, as the greatest clay court player that the world has ever seen.
---