Is Rahane the New Mr. Dependable?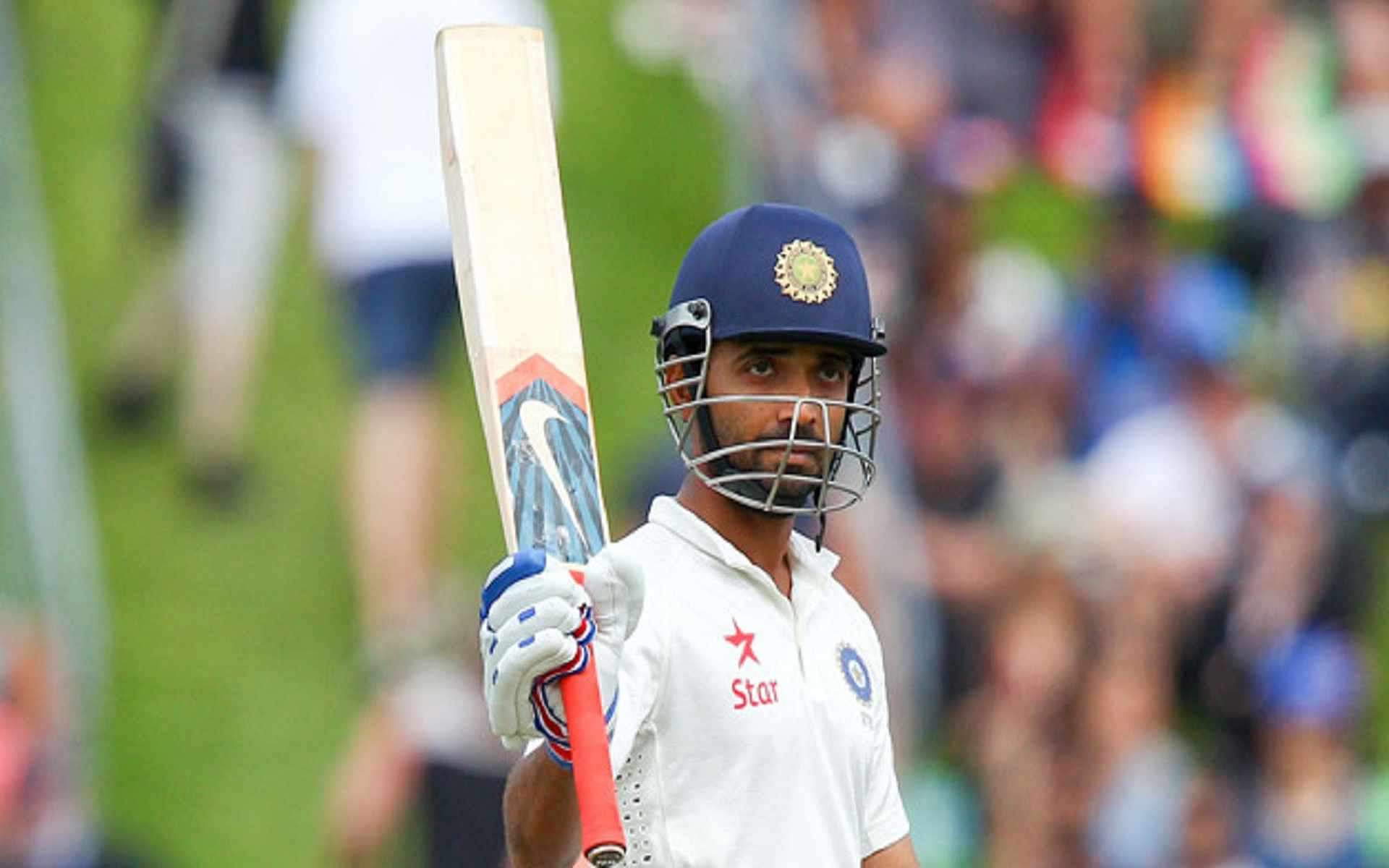 Rahane's Ranji Stint
Ajinkya Rahane, a right handed batsman from Mumbai has been a sensation with the bat in the recent series. He is a perfect combination of aggression, consistency and aggression, traits which any team would love to have in their players. Apart from all this he is a team player who irrespective of the personal milestones plays for the cause of the team. He made his first-class debut for Mumbai in 2007. In only his second Ranji season, he piled up a mountain of 1089 runs, which was instrumental in Mumbai's 38th Ranji title. He is one of the few players to have scored 1000 runs in a single Ranji season.
Ajinkya has had to grind himself into this Indian team, performing series after series to cement his place in the team. He is one of the players who can be trusted to score for the team, irrespective of the daunting conditions.
Read  Also: Is Babar Azam the star Pakistan longed for?
Adaptability
Ajinkya Rahane has scored hundreds in New Zealand, England, Australia and Sri Lanka and now in India exhibiting time and again that he is capable of executing his skills even under immense pressure situations. His knock against England at the Lords is regarded as one his best endeavors in which he scored a fighting 103. On a day India would have considered themselves fortunate for not being bowled out on a surface borrowed from SW19 at Wimbledon. Rahane highlighted their resistance with a backs-to-the-wall hundred deserving of the occasion. He not only demonstrated that he had the ability to play against the moving ball on green tracks but also had the temperament to respect disciplines bowling.
Career Stats
Rahane in 29 test outings has already breached the 2000 runs mark. He has an astonishing average of 47.57 with the bat and a decent strike rate in the mid-fifties.  Ajinkya is one of the few Indians players whose overseas record is better than his home record reinforcing the fact that he is the go to person for the captain in difficult conditions. Rahane has played 21 test matches abroad averaging 51.22 which is way above his average in home conditions. He is also a player who likes to take challenges head on. Looking at his statistics it seems he likes to play and score against difficult opposition in difficult conditions. He averages 45.22, 59.37 and 121 against Australia, South Africa and West Indies respectively. These are the teams having one of the finest bowling Line-ups.
Another fascinating thing about Rahane's career is that he has constantly improved as a player over the years. There has been an upward trend in his batting average since he landed in the Indian side in year 2013. Apart from this he is the safest pairs of hands in the slips where he has taken some amazing catches to turn matches.
Knock against New Zealand
His knock of 188 against New Zealand in the ongoing home series defines his batting style. he battled it out in the field in-spite of not having a fluent day with the bat. He got stuck on the helmet on a couple of occasion and looked uncomfortable with the short stuff that was offered to him. However he survived against all odds and stitched a crucial 365 run partnership.
A long partnership on a hot day at Indore was as  a tribute to Rahane and Kohli's fitness. Now vice-captain of India's Test team, Rahane's chemistry with skipper Kohli augers well for the future. Following their epic 262-run stand in Melbourne, their 365 in Indore shows it will be their partnerships that will take this team forward.
---