Rashford goal Vs Netherlands: Watch English striker score penalty to give England 1-0 lead in Nations league semi-final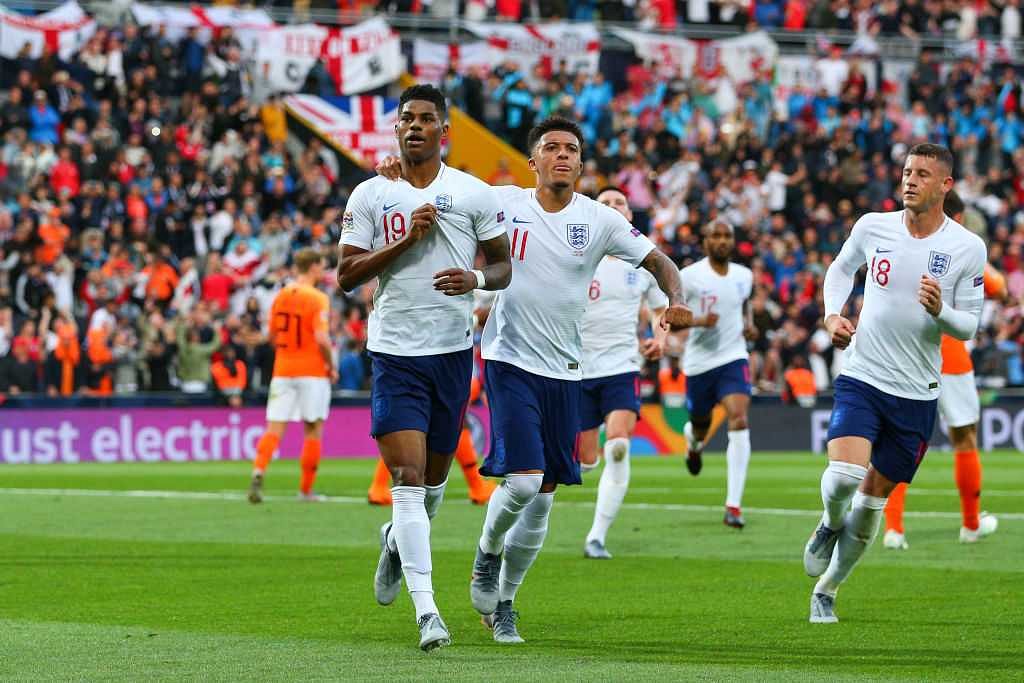 Rashford goal Vs Netherlands: Watch English star scoring a penalty to give 1-0 lead to three lions in Nations league semi-final against Netherlands.
In the other semi-final between Netherlands and England, Marcus Rashford has given a significant lead to the visitors in the pursuit of finale berth by scoring a goal through a penalty.
Both the teams were giving a tough fight to each other, but both the teams failed to pose a goal scoring threat, all because of concrete defending by both of the sides.
However it took only 30 minutes in the games by the English side to break the deadlock as the three lions found the net through a spot kick.
Netherlands were solid at the back, as they were warding off English attack efficiently. Although, it only takes one mistake to spoil all the efforts made.
Similarly, the Dutch defense made a howler, when Matthijs De ligt made a reckless challenge on Rashford, after the English forward nipped in a loose ball ahead of De Ligt.
In reaction, the 19-year-old defender lunges himself to foul Rashford inside the 18-yard box. The player tripped down and got denied to score through open play.
Hence, the referee pulled out a yellow card to penalize De Ligt. However, considering the foul, the 19-year-old was lucky to see himself remained at the pitch.
Later, Rashford tepped up to take the penalty against Jasper Cillissen, who looked calm on the goal line. However, Rashford still capitalized his chances and placed the ball inside the net by beating the Dutch goalkeeper.
Watch the goal
https://twitter.com/SONTFootball/status/1136714849067528192
---