Red Bull release statement regarding Daniel Ricciardo's DNF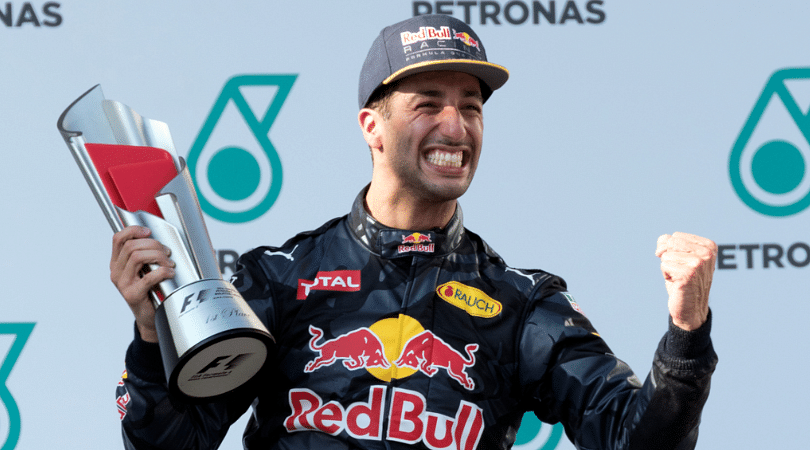 Daniel Ricciardo suffered his 8th DNF of the season in the Mexican GP last night, sparking a massive controversy between Red Bull and Ricciardo, as Ricciardo did not mince any words in the post race interviews that he gave to media from all around the world.
Ricciardo who had secured a brilliant pole position on Saturday, pipping Verstappen to it during the dying stages of Q3, got off to the worst possible start, having to give up track position going into Turn 1.
Ricciardo criticised the race start and then absolutely blasted Red Bull, saying that he was glad that he was leaving and wishing Gasly good luck with this cursed car.
He also ended up saying that he saw no point showing up for racedays anymore as he hadn't had a clean weekend for so long now.
An 8th DNF of the season for Daniel Ricciardo in Mexico 😢

And he didn't hide his frustration >> https://t.co/PPVNzLOuaQ pic.twitter.com/9fWXSruoRn

— Formula 1 (@F1) October 29, 2018
Christian Horner has now revealed the issue with Ricciardo's car , confirming that it was a clutch problem, similar to one that Verstappen had during qualifying.
"It looks like a clutch issue that probably, looking at the data, started on lap six," said Horner.
"It looks similar to the issue that Max had on Friday so we need to obviously get it all back to the UK to understand it but that's what's looking like the culprit." he added.
Horner also spoke about Ricciardo expressing  his frustration post the race(especially when Ricciardo said there was no point in coming for the last 2 races), saying that it was understandable, as Ricciardo had had a terrible season with respect to reliability.
Would you believe that Daniel Ricciardo has suffered eight retirements so far this season, including two on the bounce in America and Mexico 😓

Even his beaming smile is beginning to fade, with a car he believes to be "cursed" 🎥#C4F1 🇲🇽 #MexicoGP https://t.co/apZhbRTG8o

— Channel 4 F1® (@C4F1) October 29, 2018
"It's gutting not just for him but for the whole team because we were looking at potentially a one-two finish which has enormous value to us. So it feels a bittersweet victory in that it's fantastic for Max to have driven an outstanding race but I'm pretty confident that Daniel would have been able to hold Sebastian [Vettel] over those remaining laps.
"So you can understand his frustration and hope that this cloud that's following him around lifts for the final two races." Horner concluded.
Ricciardo would be moving to Renault next year and would be hoping that his issues in F1 are taken care of there and that he doesn't really suffer as much as he did during his 2018 season with Red Bull.
Red Bull would be hoping that they can sort out the issues with Ricciardo's car so as to provide him with a wonderful farewell.
---