Renault launch scathing attack on Red Bull after criticism from Horner and Verstappen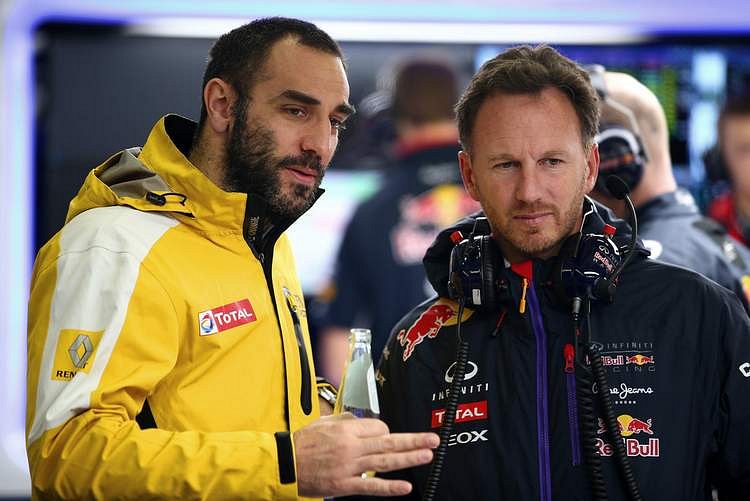 Max Verstappen and Christian Horner were infuriated with Renault after the Hungarian GP, with Verstappen going on a massive expletive ridden rant on the radio as soon as his car experienced loss of power in the grand prix.
Christian Horner too did not quite hold back in criticising Renault over the reliability issue that Red Bull had been experiencing over the last few races.
He also took a dig at Abiteboul, saying that the 'excuses' would be ready.
"I am not going to get drawn into saying too much, but we pay multi-millions of pounds for these engines, for a first-class product, a state-of-the-art product, and you can see it is quite clearly some way below that.
"So it is frustrating, that is what it is. I will let Cyril come up with his excuses afterwards," Horner said.
Renault boss, Cyril Abiteboul though has put the blame back on Red Bull, confirming that Red Bull were not moving onto the improved MGU-K.
"We switched at Monaco to an improved MGU-K. But Red Bull is not using it because it affects the way the power unit is packaged on their car.
"The new MGU-K manages and contains the temperatures more effectively. There were no problems with our cars, but we cannot force Red Bull to go with it. It's their decision," Abiteboul said.
Renault haven't been experiencing any reliability issues in the last few races and thus the problem 'must' rely Red Bull.
I'm honestly very disappointed, just like the rest of the team and our fans. Valuable points are just thrown away. It's frustrating to go into the summer break like this, but hopefully we will be back stronger #HungarianGP pic.twitter.com/z7UWTJas9S

— Max Verstappen (@Max33Verstappen) July 29, 2018
The Renault-Red Bull relationship has experienced tumultuous times ever since Red Bull's announcement of shifting to Honda power from 2019.
---