Report: Polish Prime Minister's video leak could actually fund Kubica's F1 return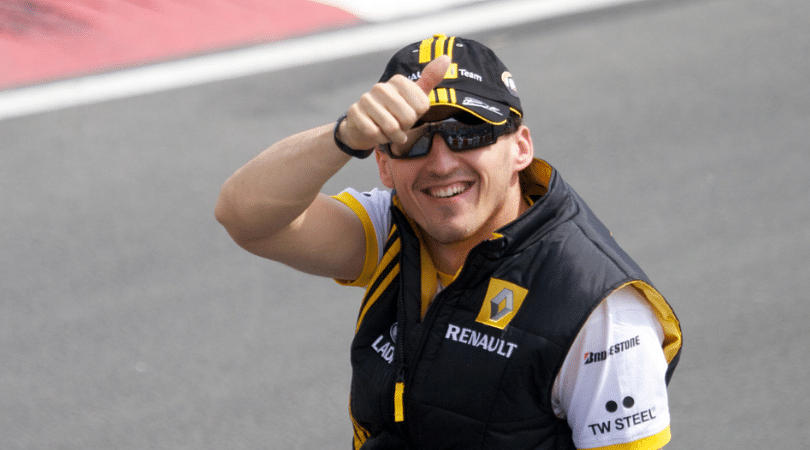 Robert Kubica's F1 dream came to a premature end in 2007, when the Polish driver was involved in a rallying accident, one that damaged a large part of his right hand, making him unsuitable for an F1 car.
Due to the injury, a large part of Kubica's right hand had to be amputated, causing serious imbalance between his two hands. Thus, Kubica found himself without an F1 seat, at a time in his career when a few of the top teams wanted him.
However, that wasn't meant to be and Kubica went into oblivion. He returned to the circuit though, and joined Williams as their reserve driver for 2018, hoping that the reserve driver role turns into a permanent one.
Things haven't really moved the way he wanted him to be, but Kubica is still in with a chance to grab that second Williams seat.
Now, amidst all this uncertainty about his future, a video about the Polish Prime Minister surfaced last night, one from 2013, when he was still working in a bank(he was Santander Bank's polish division CEO), wherein he said that he was glad Kubica got injured as he then wouldn't have to fund him.
"Fortunately, he broke his arm, once, twice" said the Polish Prime Minister, whose bank was in line to fund Kubica from 2008.
Now, according to a few reports in Poland, this leaked tape could actually work in Kubica's favour, as he could get some much needed sponsorship through his leaked video.
The Polish Prime Minister felt that it made no sense to sponsor Kubica, as such a move would make no difference in Poland.
Following the video leak and the outrage in Poland and in F1 circles, Kubica had a meeting with the PM to clear things out.
He then met with a state owned oil company, the biggest in Poland and could land a hefty sponsorship deal from there.
The Polish Prime minister could be looking to save face, especially with the elections just round the corner and hence could now help Kubica get the sponsorship needed in order to land that 2nd Williams seat for 2019.
Do you think Kubica can now land that Williams seat?
---