Review of West Indies vs South Africa and West Indies vs Australia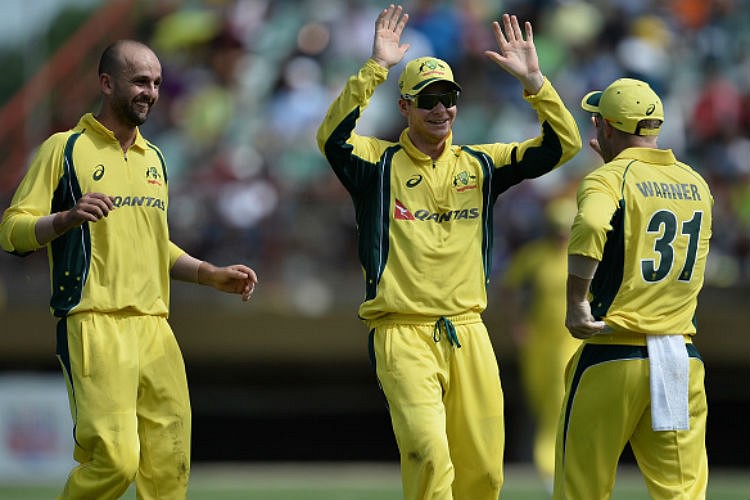 Recovering from any long tournament is a challenge. Either you are really exhausted with the amount of sport on display or you haven't really figured out And no matter for how long you have been watching sport, every fan/supporter/follower has got to deal with such a situation every once in a while.
If you are into multiple sports, it's pretty easy as no matter what time of the year it is; the sporting world knows how to take care of its fans.
The real challenge lies for those who follow just one sport, cricket in this case.
The IPL made us cry, laugh, jump with joy and shout out with all our might; it made us come face to face with our emotions on an everyday basis, but it's completion brought a sudden halt of entertainment and outpour of emotions for an average cricket fan.
But while the ICC isn't really the best 'sport' governing body, it has surely ensured that the entertainment from the game doesn't fizz away. Scheduling a West Indies-Australia-South Africa tri series just after the IPL is a testament to that.
The first two fixtures, West Indies vs South Africa and West Indies vs Australia have helped kick off the post IPL 2016 era in emphatic fashion. A Sunil Narine inspired performance helped the Windies run through the Proteas batting line up and Pollard followed it up with a blistering knock of 67 in trying conditions.
The World T20 rejects made struck together a ramping come back into the national team and I am sure that the WICB won't be questioning their cricketing prowess anytime soon.
The South African spinners Tahir and Phangiso did try and make a meal out of the paltry total of 188, but they just couldn't turn around the first innings debacle, where their batting unit had slumped to a score of just 188. Rouusow, ABD, QDK and Amla, all had gotten off to starts, but none of them could really adapt well to the conditions on offer as probably most of them were still stuck in the IPL mode.
In the second game a completely different West Indian outfit turned up. The fight and the fire that was evident in the first game didn't make an appearance during the second and consequently the Windies slumped to a 6-wicket loss.
The batting unit couldn't muster a considerable partnership as the trickery of Lyon and Zampa proved to be too good for them and they succumbed to a paltry score of 117. Narine tried to get them back in the game in the second innings, but the might of the Australian batting unit proved to be just too much for him as well.
Back in the day, West Indies were known for producing some of the finest fast bowlers and the pitches that were dished out for visiting teams used to complement the likes of Walsh, Ambrose, Marshall and Holding to the hilt. Pace was their strength then and that is what they banked on and they went all in to maximize that strength. Their strengths have changed and with that their approach has changed a tad too, but the objective remains the same, that of sticking to your strengths and maximizing it in any way possible.
Traditionally, both Australia and South Africa are not known to be great players of the turning ball. Combining that with Narine's mystery and Benn's spin and bounce, the Windies have gone all out with slow and sluggish tracks for this tri series.
Times are changing as teams are open to do away with their 'traditional' strengths and are ready to explore what their new crop of players have to offer. This West Indian revolution is a refreshing thing to witness and it would be lovely to see some of the other teams also take a closer look on the current crop of players rather than blindly sticking to their 'traditional' strengths
---