Ronaldo skill vs Fiorentina: Ronaldo drags away defender for the goal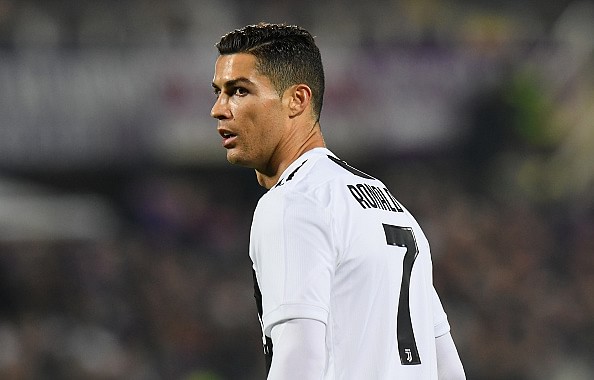 Ronaldo skill vs Fiorentina: Ronaldo made a clever move in the game vs Fiorentina to make the way clear for Rodrigo Bentacur.
Juventus are in a red-hot form at the moment. The side cruised to its 13th Serie A win of the season as they beat Fiorentina 3-0.
Cristiano Ronaldo shined for the Italian side yet again, as the forward scored his 10th league goal of the season. Giorgio Chiellini also scored in the second half, while Rodrigo Bentacur gave Juventus the lead in the game.
The Portuguese forward didn't assist the first goal, but his contribution was significant for his side to take the lead.
The clever ploy by Ronaldo to make the coast clear for Bentacur to shoot didn't go unnoticed by fans on Twitter.
Ronaldo skill vs Fiorentina:
In the 31st minute of the match, Juventus scored the first goal as Bentacur gave the side a lead in the game. However, Ronaldo played an important role in the move.
As Bentacur ran with the ball towards the box, Ronaldo, sensing that the player could be overpowered, cleverly dragged a defender away from the box as he made a run towards the right wing.
This gave Bentacur a clear coast to shoot, and the Uruguayan midfielder didn't miss the chance.
Ronaldo's movement inside the box has been sublime in the past, and his clever gameplay only goes on to prove the prowess of the Portuguese forward.
Here's the video of the goal:
Ronaldo completely opens up the way for bentancur, that's what rating apps won't show you pic.twitter.com/bHDeaYj5Fi

— David (@UnrealCristiano) December 1, 2018
Ronaldo also scored a penalty in the game, which took his overall goal tally to double figures in Serie A. The Portuguese forward has enjoyed his life in Turin so far, as Juventus also cruised to the round-of-16 of the Champions League earlier this week.
---