Roy Keane shuts down Jamie Carragher while discussing about Liverpool on Skysports show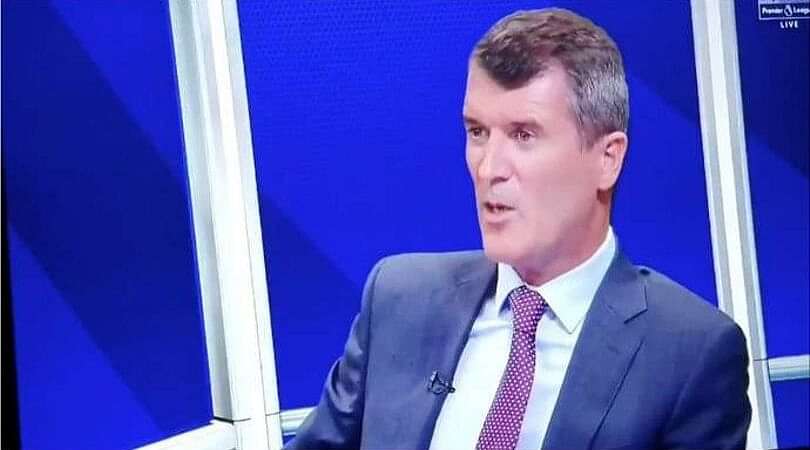 Roy Keane shuts down Jamie Carragher while discussing about Liverpool on a Skysports show after the completion of the 6th game-week.
Liverpool and Manchester United players are always amidst their rivalry and words do go overboard when the players from both the sides sit across on a table.
Similarly, another instance happened at Skysports, no it's not Gary Neville roasting Jamie Carragher this time. Rather, it was Roy Keane who grilled Carragher in the post-match show.
Graeme Souness, Jose Mourinho and Roy Keane were all on punditry duty for the West Ham Vs Manchester Utd and Chelsea Vs Liverpool matches.
They had plenty to discuss after the intense scoreline of Chelsea 1-2 Liverpool, and 2-0 drubbing of Manchester United by West Ham. By large, all three men seemed to be singing from the same hymn sheet on most of the day's key talking points.
However, things changed when Carragher joined the show late and brought a different insight. The former Liverpool defender tried to made a point that Manchester United were not as bad as were being called, and cited Liverpool's transformation with Luis Suarez since 2011.
Also read: Arsenal 3-2 Aston Villa: 3 talking points after Gunners snatches three points against Aston Villa
"I know they were poor today but it's never as bad as you think," Carragher argued. "Sometimes you just need those two or three players. I think of Luis Suarez coming to Liverpool."
"Liverpool for four or five years were finishing sixth and seventh – exactly where United are at – almost won the title when Suarez came in. Sometimes that one player can make a huge difference…"
At this point he was interrupted by Keane, who said: "Jamie: you just said almost won a title, you didn't win a title."
https://twitter.com/MUFCScoop/status/1175851936010186752
https://twitter.com/GMS__Football/status/1175847422762856454
Roy Keane is known for his brutal words and Carragher became no exception to it and had it coming especially when Keane and the rest had differing opinions on the table.
---