West Ham 2-0 Manchester United: 3 Talking points as the Red Devils dish out yet another disappointing performance | Premier League
West Ham 2-0 Manchester United: 3 Talking points as the Red Devils dish out yet another disappointing performance in the Premier League against The Hammers.
Manchester United strung 2 consecutive victories for the first time this season when they beat Leicester City and FC Astana last week. However, hopes of continuing a sustained winning run came crashing down with the scoreboard reading West Ham 2-0 Manchester United.
Also read: Ansu Fati has been asked to snub interest from Spain's national team by his father
Goals from Yarmolenko and Creswell put the game beyond United, who in all honesty never looked like a threat at any stage of the game. There were a couple of moments where they could have equalised. However, in a manner very typical of United, they failed to take the chances presented and paid for it with a loss.
West Ham are now at 4th place with 11 points and are level with Leicester who are at 3rd. United on the other hand have 8th points and find themselves at 7th place, outside of the top 6. Let us look at the 3 talking points from the match.
3) Lack of creativity in the mid-field.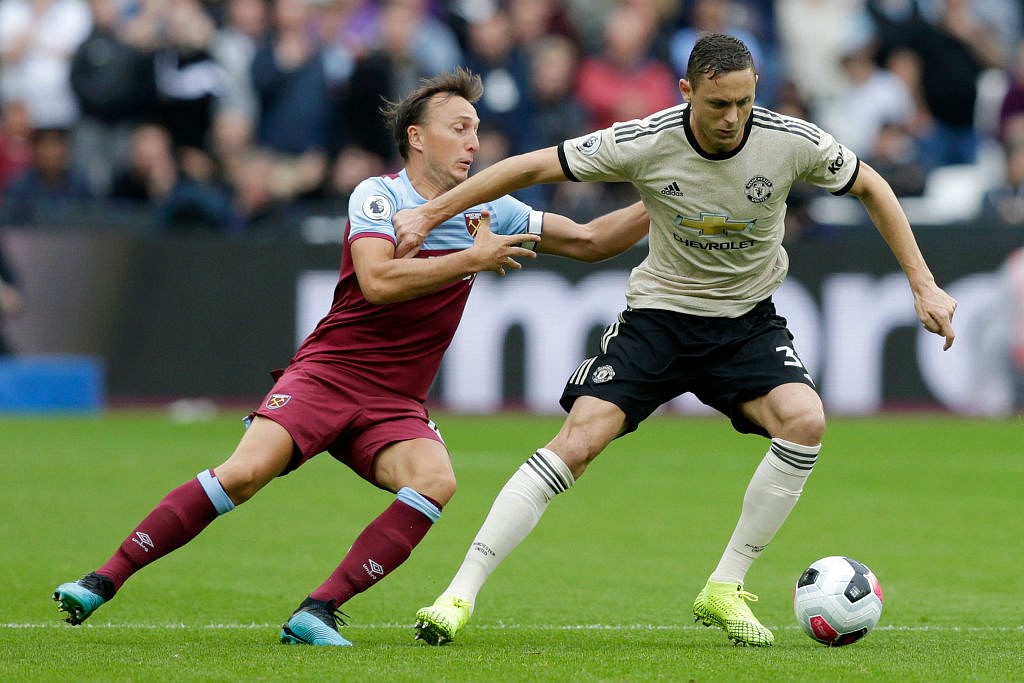 During the transfer season, many fans demanded Paul Pogba's head. He doesn't have to be here if he doesn't want to be here! 'They screamed. However, United's performance in their last 2 Premier League matches have shown just why Solksjaer was desperate to hold on to him.
It is true that the matches are won in the opponent's box. However, games are built from the middle and this is where Pogba becomes instrumental in a team like Manchester United. The Frenchman has an uncanny knack of finding space and creating chances.
In his absence, United have had trouble penetrating opposition defences. McTominay and Matic are excellent workhorses, but they do not posses Pogba's precision and vision. This has resulted in some very boring and ineffective football from the Red Devils.
2) Lack of attacking options
It is true that Romelu did not fit Solskjaer's plans. However, his absence has proven that perhaps the Norwegian's plan was not as foolproof as he once thought. How was Lukaku allowed to leave without bringing in a replacement?
Anthony Martial was given the responsibility of being the striker for the Red Devils. It is still very early to say if Martial will fail or succeed. However, he doesn't look he can win give United 20 goals per season.
Rashford hasn't looked very good either. To top it off, Mason Greenwood, whose development was cited as the reason why United did not pursue another striker has barely been used at all.
With all these 3 injured, United have no other striking options in the squad. Poor old Daniel James had to play as the makeshift striker today after Rashford left the pitch. James has now played in the left, right and centre in the less than 2 months for the Red Devils in the Premier League.
Like was mentioned before, matches are won in the opposition's box and United have fared poorly there. So much so, that they are yet to win two consecutive matches on the trot in the Premier League thus far and it seems unlikely that they will; unless they sign a decent striker in the January transfer window.
1) Woeful away record
Most teams build a fortress at their home ground and seem infallible when playing at home. Manchester United's two wins this season have come at Old Trafford. Despite the loss to Crystal Palace, they look good to punch above their weight a few more times in front of cheering fans.
However, the same cannot be said of them while travelling. In their 3 away games, they are yet to register a victory. Instead, they have succumbed to their first defeat while travelling today.
To make matters worse, they were in commanding positions against both Wolverhampton and Southampton. However, their inability to close matches meant that both the sides managed to equalised and steal a point from the Red Devils.
With the loss today, United have now gone 200 days without an away win. In fact, their last win while touring came against PSG back in March. That historic victory was the last time their fans would see them break the hearts of opposition fans.
If Solskjaer wants to see his team end up in the top 6, let alone the top 4, it is imperative that they pick up a few wins on the tour or it shan't be long before his job becomes the talking point at Manchester and this time it won't be about hiring him on a full time basis.
Click here for more football news
---
Share this article