Seth Rollins and Finn Balor to challenge the Miz for the IC title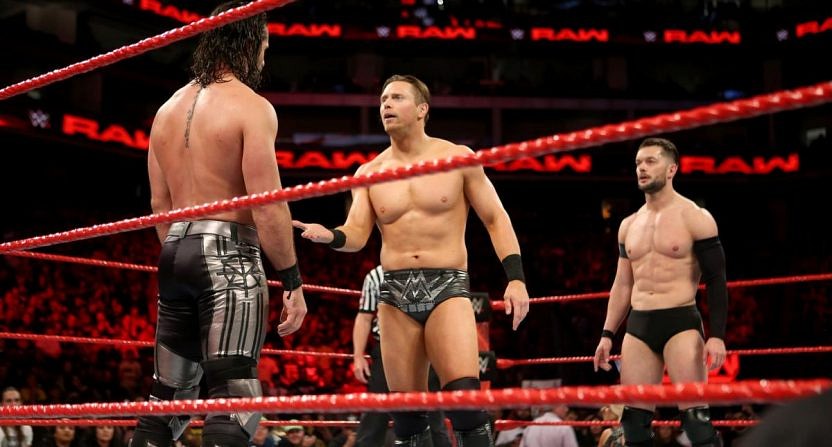 Seth Rollins' and Finn Balor's recent feud is all set to end in a three-way tangle with the Miz for the IC title at Wrestlemania 34.
Ever since he debuted on Monday Night Raw, Finn Balor has suffered from a combination of injuries and poor booking by the creative team.
Balor was given a superb introduction, as he beat Roman Reigns on his first night on Raw to earn himself a championship shot against Seth Rollins at Summerslam.
The Ireland native won his debut PPV match, as Balor beat Rollins to capture the WWE Universal championship. But faith had other plans for Balor, as he suffered a serious injury that night, which sidelined him for more than six months.
Balor made his highly anticipated return the night after Wrestlemania, as the Demon King received a huge ovation from the WWE Universe.
But in spite of being extremely over with the audience, Balor was not given the push that he deserved, as he slid down the charts on Monday Night Raw.
An underwhelming feud with Bray Wyatt did favours to no one, as Balor was suddenly lost in the shuffle. Things started to pick up in recent weeks for Balor, as he reunited with Anderson and Gallows to bring back the Bullet Club.
The Bullet Club came out to meet the legendary DX at the 25th anniversary of Monday Night Raw, as the past and present of WWE held up the 'Too Sweet' gesture in what was a wonderful moment for WWE fans.
Balor then had a very strong Royal Rumble performance, as he lasted until the final four before being dumped out by John Cena. After another good showing in Elimination Chamber, it looks like Balor will challenge the Miz for the gold.
But Seth Rollins has other plans, as the Architect wants a piece of the prize at 'Mania as well, which is why it is extremely likely that the three of them will face each other for the IC title. Three main event caliber superstars competing for the IC title will be a fantastic mid card match that the WWE Universe will certainly be looking forward to.
---