Solskjaer confirms Rossi's arrival at Man Utd; Also reveals Sir Alex's reaction to his shot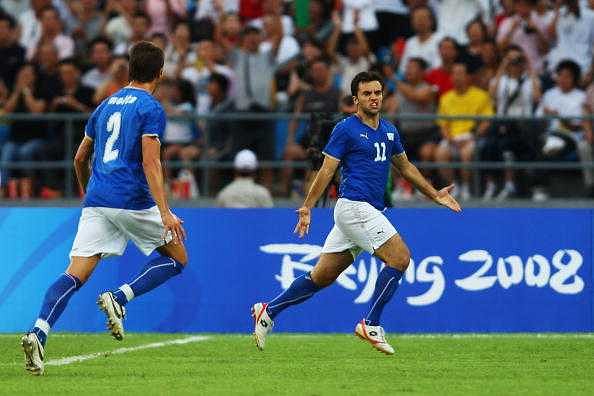 Solskjaer confirms Rossi's arrival at Man Utd: The manager confirmed that Guiseppe Rossi has trained with the club.
Manchester United have been impressive under Ole Gunnar Solskjaer. The side registered their sixth successive victory under the Norwegian with a 1-0 win over Tottenham.
David De Gea was immense for Manchester United in the victory at Wembley, as the goalkeeper made an incredible 11 saves in the second half to deny Tottenham an equalizer.
Solskjaer was pleased with De Gea's efforts, calling him the 'best in the world,' and also stated that the player could challenge Peter Schmeichel and Edwin van der Sar for the top-spot in United's goalkeeping history.
Meanwhile, Solskjaer also confirmed that United's former attacker, Guiseppe Rossi has trained with the club.
Solskjaer confirmed Rossi's arrival at Man Utd:
The Manchester United caretaker manager confirmed in the post-match conference after the game against Tottenham that Guiseppe Rossi has trained with the club.
Earlier, it was reported that Rossi is considered for a coaching role, but he later confirmed that he has no intentions to go into coaching.
Ole has confirmed former #MUFC striker @GiuseppeRossi22 is training at the club to build his fitness.

— Manchester United (@ManUtd) January 15, 2019
Giuseppe Rossi is training with #MUFC as he builds fitness & looks for a new club. The injury-hit Italy international has been a free agent since leaving Genoa in the summer. Rossi was invited to train with United by former team-mate Ole Gunnar Solskjaer pic.twitter.com/rlLCXnH46W

— Simon Peach (@SimonPeach) January 13, 2019

"We're not going to sign Giuseppe I think, no, but he's trained well with us," Solskjaer said in the post-match conference, as quoted by Manchester United's official website
Sir Alex Ferguson was also present at Carrington for the training sessions before the game against Tottenham. The caretaker manager also revealed how Sir Alex reacted to one of the moments in the training session where Rossi scored with an exquisite finish.
"He looks sharp, he's looking for a club so Giuseppe is probably going to stay with us for another week, unless someone takes him.
"He scored a fantastic goal yesterday [Saturday] in training. The gaffer [Sir Alex Ferguson] turned around and said 'what about that son?'"
Solskjaer informed that Manchester United are providing him training space until he finds another club.
Ole Gunnar Solskjær has invited his former teammate Giuseppe Rossi to train with Manchester United as the Italian-American is looking for a new club, according to @DiMarzio.

— Get Italian Football News (@_GIFN) January 13, 2019
Ole Gunnar Solskjaer has invited ex-Man Utd player Guiseppe Rossi to train with his squad to help him revive his career. Class gesture from the Man United boss.

— Mootaz Chehade (@MHChehade) January 13, 2019
"It's a bit of us helping him to get fit before his next move, so if there are any takers you should be quick!"
Rossi came through the youth side at Manchester United, and spent three years in the first team between 2004 and 2007. However, he failed to break into the first-team, as Rossi made only five league appearances, with 14 games throughout his time at United, scoring four goals.
---