Sourabh Verma defeats Malaysia's Daren Liew to win Men's Singles Title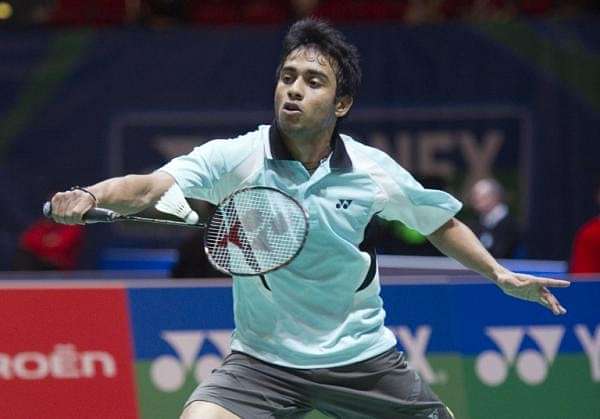 After leaving a number of injuries behind him and completing a perfect recovery, Sourabh Verma on Sunday emerged victorious in the men's singles title at the Chinese Taipei Open. He defeated Malaysia's Daren Liew in the finals the Grand Prix Tournament played at Taipei City.
The one sided score-line read 12-10, 12-10 and 3-3, in Sourabh's favour. His opponent retired in the 3rd game owing to a shoulder injury. The 23 year old lad from Madhya Pradesh had won the prior two games.
Sourabh has performed brilliantly in the past as well; although he was not able to cross the finishing line prior to this. He ended as the runner up at Belgium and Poland challengers. After that he had to take a break owing to the injuries.
Sourabh said, "It is a great victory and a much needed one. I reached the finals at Belgium and Poland but did not win. I was determined not to make the same mistake here and I am happy I won today".
Sourabh had a scare in the first game when Liew was leading 8-5. But he made a brilliant comeback with 5 straight points and grabbed the first set. Even in the second game Liew had a 5-1 lead and again, straight 6 points ensured Sourabh's victory.
"The opponent was playing good but in the 3rd game he had some shoulder pain and retired. He, in fact, was leading in the first games and was comfortable. I made too many mistakes in the beginning. But I managed to pull off. In the second game also I gave away too many points. I am happy I won in the end," Sourabh said.
Also read : Ajay Jayaram reaches semi-finals   
Injury Scare
Talking about his injury, he said: "It was a tough phase, injuries are always difficult. In 2014, I was in a good shape, playing well. But I could not win.
"Last year I was out of the competition for most part of the year. I had a fracture in my right elbow and it took some time to recover. Later I got tendinitis in my left knee, which again kept me out. This year I didn't get to play too many tournaments. but I was gaining in confidence."
Sourabh said he is looking to regain his place in the top 40 and compete at the Super Series events.
---