Sourav Ganguly pleased with Virat Kohli protecting MS Dhoni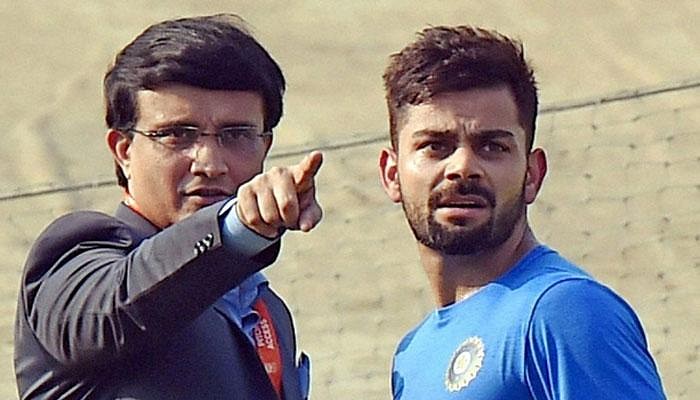 The way Virat Kohli has been handling things right from pre-match to the post-match presser including dressing room talks with his boys has impressed Sourav Ganguly.
Ganguly has been giving clear-cut opinions on the Indian team. He recently urged MS Dhoni to alter his approach differently in T20Is in the wake of infamous critics.
The former Indian captain, Ganguly sees Virat Kohli as a fantastic captain. The manner that Kohli is still protecting Dhoni has been the biggest tick so far according to Ganguly.
Ganguly knows what it is like for a captain to handle things because he has been into it in his stages. He said that he has no clarity how Kohli has been tactically going on.
The way Kohli has been looking after players has provoked Sourav Ganguly. With Dhoni is at the fag end of his career, Kohli said that Dhoni is his man and he wants him to play.
"Kohli is a fantastic captain. I don't know what he does inside dressing room or what he does tactically, as I'm too far away," Ganguly said during a book launch in Kolkata.
"I don't know what he speaks in team meetings but the way he looks after his players is remarkable. I keep saying about MS Dhoni and what I see of Virat on MS is fantastic.
A champion player (Dhoni) who's probably on his last leg of his career and Virat coming and saying that he's my man and I want him to play. You just change a player," he said.
---