Just a few months ago, Virat Kohli was the darling of the Indian cricket who could do no wrong. After replacing the iconic MS Dhoni as the captain of India in all formats, the Delhi batsman lead from the front as his team battered all those who came up against them. But things have changed quickly. So much so that even the legendary Sunil Gavaskar is angry at Kohli. So Why is Sunil Gavaskar FURIOUS with Virat Kohli ?
Kohli's Royal Challengers Bangalore was considered as one of the pre tournament favorites heading into this season of the IPL. After losing in the final last year, the RCB were expected to go one step higher and finally lift their first IPL trophy.
But the RCB have been a massive disappointment this year. Their batting was their strength as they boasted the likes of Gayle, Kohli, De Villears and Watson while their bowling was considered a little suspect.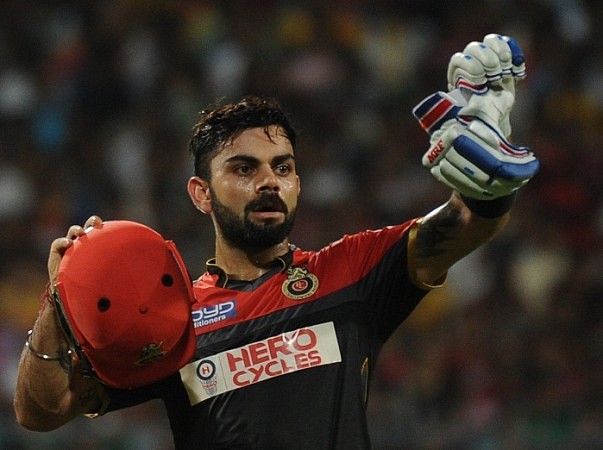 Unfortunately for them their famed batting line up has quite simply failed to deliver this season. They have suffered embarrassing collapses due to a combination of poor shot selection and good bowling form the opposition.
Kohli has increasingly cut a frustrated figure as he himself has failed to lead from the front. But Gavaskar has some harsh words for the RCB as he feels like Kohli is trying to smash his way out of trouble instead of playing himself in.
"First thing he should be doing is look himself in the mirror. The shot he played (against KXIP) wasn't exactly a great shot. The shot he played at Eden Gardens (against KKR) wasn't a great shot," Gavaskar said in the post-match analysis of the RCB-KXIP match for the official broadcaster.
"He (Kohli) has got to say to himself that he is the captain. He has got to stay there. He is not in form so stay there and he should work himself with proper cricketing shots then widen the scope of the shots," Gavaskar said.
"Apart from (Chris) Gayle, who was deceived by late movement, Virat (Kohli) went for that big six shot, AB de Villiers went for that big six shot, Mandeep Singh, having settled down, went for the big shot. So, there you are," he said.

"Your main batsmen went for the glamour shots instead of looking to play proper cricketing shots. Get the boundary. Between a four and a six the difference is two runs. Because you hit the ball in the air (for six), the risk percentage goes up to a 100."