T20 World Cup 2020: Ehsan Mani rules out ICC events in 2020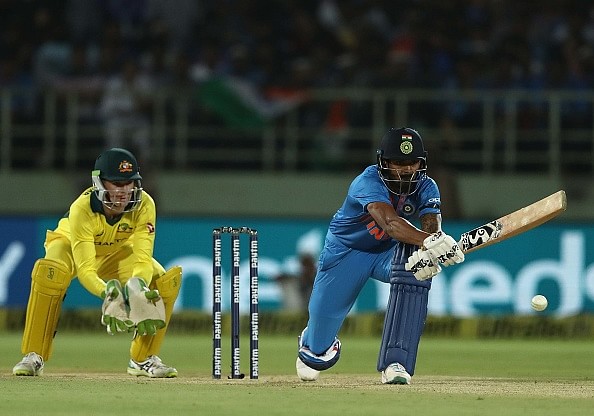 Ehsan Mani rules out ICC events in 2020: The PCB Chairman has become the second high-profile name to speak against the ICC T20 World Cup 2020.
Pakistan Cricket Board Chairman Ehsan Mani has become the second senior member on the ICC board after Earl Eddings to speak against conducting the ICC T20 World Cup this year.
Since the outbreak of the COVID-19 pandemic, cricket tournaments have faced the wrath of the global crisis much like other sports. After the postponement of the 13th season of the Indian Premier League, it seems that the T20 World Cup would also move in the same direction.
Speaking to the reporters via a virtual media briefing on Wednesday, Mani highlighted how the "cautious governments" in Australia and New Zealand are a significant challenge for conducting the world event.
"The biggest challenge in Australia – although Australia and New Zealand they have controlled Covid-19 – their governments are very cautious," Mani was quoted as saying.
Ehsan Mani "We have had a lot of discussions and the feeling is the T20 World Cup will not be possible this year. ICC has World Cups lined up in 2021 and 2023, so we have a gap year where we can reschedule this event" #Cricket

— Saj Sadiq (@Saj_PakPassion) June 17, 2020
Ehsan Mani rules out ICC events in 2020
While international cricket is set to resume from July 8 in England, Mani ruled out the possibility of the same format of safety being executed for a world event consisting of 16 teams.
"If it is played this year they will likely insist it happens in a bio-bubble. Like with the Pakistan team in England, teams come, stay in a hotel, with no crowds.
"This is okay for one or two teams but when 12-16 teams play in a T20 tournament, it becomes an impossible thing. I don't think it is feasible today that there is any ICC event in 2020," Mani said.
In addition to Eddings and Mani, a Cricket Australia letter to ICC was also meant at delaying the world event by a year according to The Times of India.
While there hasn't been an official announcement on the matter, one expects it to to happen in the next three-four weeks. What would be interesting to see is whether Australia gets to host a T20 World Cup in 2021 or 2022.
If they get the 2021 World Cup, India will be required to host two world events (T20 World Cup in 2022 and ODI World Cup in 2023) within a six-month span.
---