Tennis to witness a dramatic finale to end 2016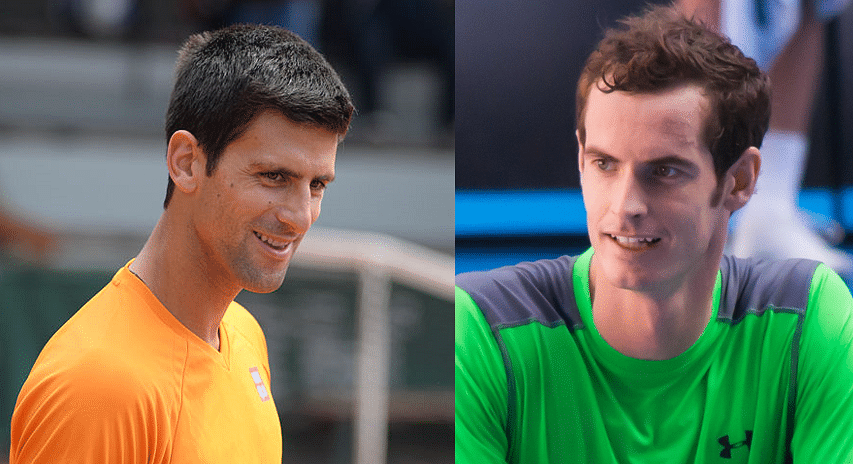 The year 2016 will end with a dramatic finish as a fiery battle is on the cards between Andy Murray and Novak Djokovic. The Brit who is currently at No. 1 and the Serbian, whom Murray displaced will battle it out for the top rank.
Murray overtakes Djokovic
Djokovic enjoyed a 122 week long stint at World No. 1 ranking until the Brit overtook him last week. However, it could be really short lived as Murray just has a 405 point lead over Djoker.
The Serbian and the Brit have met 34 times on the field, and Djokovic leads 24–10. They have met in 17 tour finals, including seven at Grand Slam tournaments, where Djokovic leads 10–7.
Still, Murray is the man in form having had an incredible season, winning Wimbledon for the second time, and claiming a second Olympic singles gold medal. This makes the clash mouthwatering.
ATP Tour
At the ATP Tour in London's O2 Arena, these players are seeded 1st and 2nd. Hence, they can't face off each other before the semi-finals. A clash at the finals will be more fitting.
The last time the No. 1 rank was usurped in this tournament was in 2001, when Lleyton Hewitt displaced Gustavo Kuerten.
Quotes:
Murray: "This year is the best I've had on court, the last few months have been the best in terms of my consistency. Away from the court it's been by far the best in my life, a big change and a great change. I've really enjoyed being a parent. When I step on the court I will have a little more confidence and feel better about myself. I don't want to spend time discussing what's happened in the last few months. I want to keep getting better. That's what I've always tried to do. I don't feel any different."
Djokovic: "I have only words of praise for what he has achieved in the last year or so. Definitely he is a well deserved number one at this point. He has been the best player for the last six months without a doubt. Whether he can sustain that is not a question for me but looking at his qualities and commitment there is a good chance he can play at this level for a long time."
---