The tenth IPL auction was a very surprising affair in which top players like Ishant Sharma, Irfan Pathan and Imran Tahir went unsold with the franchises showing more interest in uncapped players across the nation. Rashid Khan was a surprise pick and thus the meteoric rise of Rashid Khan began !
Rashid was touring Zimbabwe with the Afghanistan national team when he received a call from his family early one morning asking him to follow the auction. "I woke up and was watching the auction. Imran Tahir's name came and went. I was a little bit tense and was thinking if he was not taken then how would I be?
But lo and behold, not only was the Afghani taken but he was also one of the highest buys of the auction! "It was wonderful to be part of an IPL team. You can't express that feeling," he said.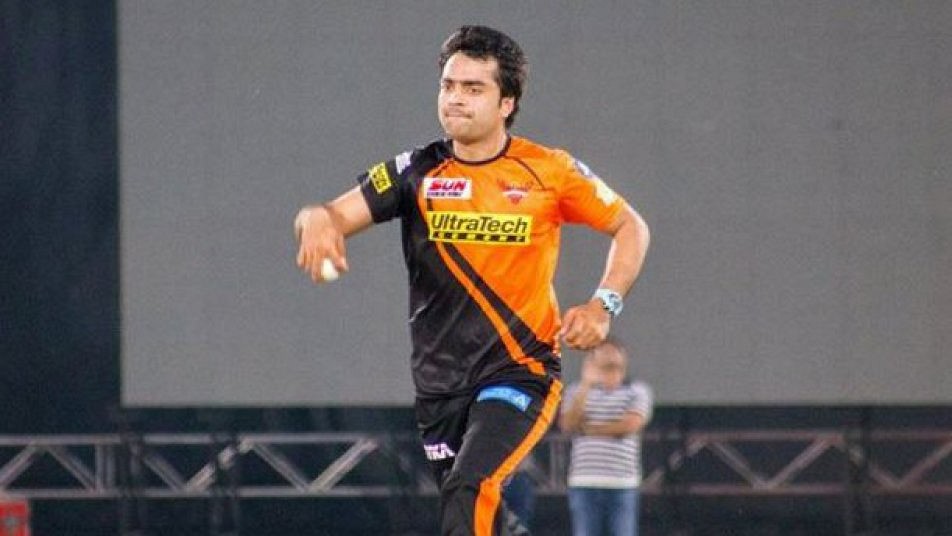 Well not only Rashid but his Afghan team-mate Mohammad Nabi was also bought by the same franchise although for a more modest three million rupees.  While there was a lot of hoopla surrounding the likes of Ben Stokes and other English players, many people did not notice that Afghanistan had finally arrived in the Indian Premier League.
Rashid said his IPL stint would inspire similar dreams in Afghanistan where he and his team mates had to overcome enormous hurdles, with the lack of facilities being one major one on, to pursue their dream of playing cricket.
"It means a lot for Afghanistan cricket. It's a big thing for a player from an associate member to play in such a big event like IPL," he said.
Being the only player in history from Afghanistan to play in IPL, Rashid is keen to perform well and show his worth!
Rashid kicked off his Intercontinental Cup career with a five-wicket haul against Ireland. On 10 March 2017, Rashid took his maiden T20I five wicket haul in the second T20I against Ireland. His figures of five wickets for three runs is the best bowling performance by an Afghan cricketer in a T20I and the joint fourth-best figures in all T20Is. Rashid grabbed the 'Purple Cap' on Sunday after his 3-19 set up a comprehensive win for the Sunrisers Hyderabad over the Gujarat Lions.
But the teenager claimed that his dream is to not only play the short format matches but also to give his services to the national team in test cricket.
He has time again surprised everyone and proved his worth as a leggie. Credit must be given to the Sunrisers team management as they showed faith in the young leggie and gave him an opportunity in the starting XI.
Rashid has already taken more wickets (5) in his first eight overs of this season; more than Sunrisers Hyderbad's leading spin wicket-takers last year: Deepak Hooda and Bipul Sharma (3). He has bowled with control and skill, conceding runs at just 6.87 runs per over and varying leg breaks and googlies with regularity.
For someone playing for the first time at such a high level, Rashid's performance so far is already an achievement.
Rashid is already a star and is humble enough to not let all the attention go to his head. He is definitely someone to watch out for not only for the rest of IPL season but also for his cricketing career!