Euro 2016 : 5 things we learnt from France vs Switzerland and Albania vs Romania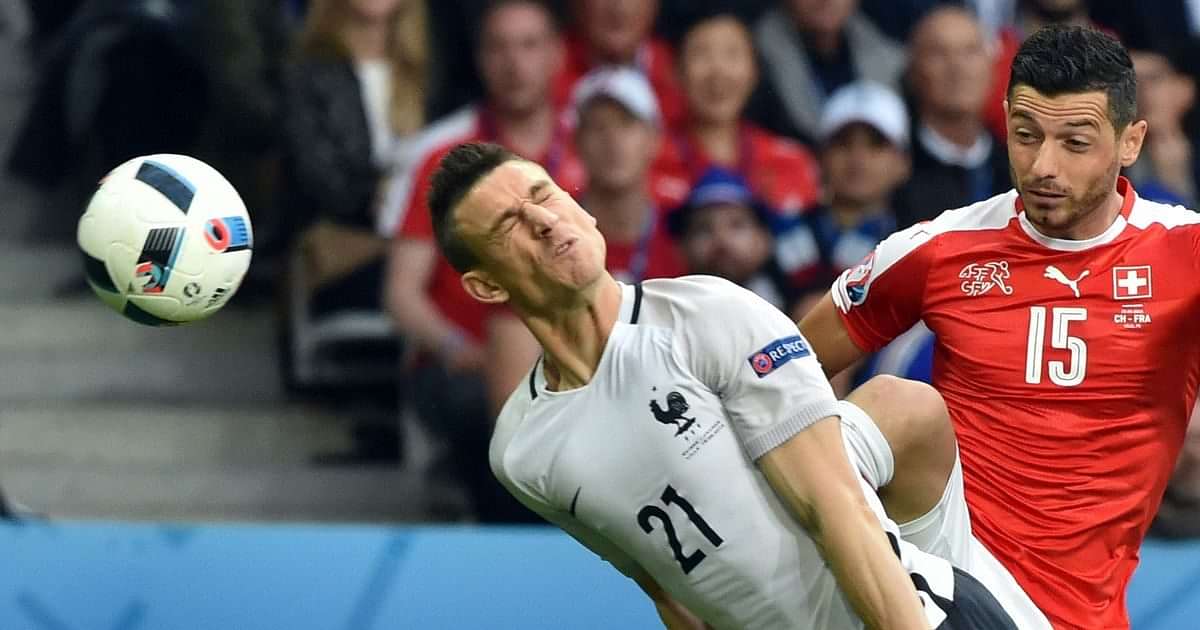 Euro 2016 : 5 things we learnt from France vs Switzerland and Albania vs Romania. The final group stage fixtures got underway last night concluding the final standings of Group A. France and Switzerland played out an entertaining 0-0 draw , while Albania recorded a historic first win at a major tournament against Romania.  Here are a few takings from these games:
1 France and Switzerland are into round 2
France finished top of group A with 7 points and will now go into second round as group winners , Switzerland could have caused a major upset after a stoppage time incident which was clearly a penalty was overlooked by the referee, that moment could have immense consequences on how the tournament unfolds.
2 Pogba is France's shining light
Paul Pogba was superb in the first half last night , he almost played like N'Golo Kante. He was all over the pitch causing nuisance for the Swiss defenders , he even hit the bar twice in the first half and put in dangerous looking crosses.  He has clearly matured into a great midfielder and his presence is clearly felt across the pitch. No wonder why Europe's biggest clubs are trying to lure him away from Juventus.
3 Albania are no pushovers
Albanian team had no wins with 2 games and no goals to show up against their name, yet they deserved much more from their first two games and their hard work finally paid off with a 1-0 win against Romania , the country's first win in an international tournament. They may not qualify for the second round with 3 points but this win should inspire future generations of Albanian football.
4 Romania blew a big chance
Romania needed 3 points to have a chance to qualify , with 4 points they could have qualified amongst 4 best 3rd placed teams. Their lack of attacking ability was highlighted in the first two games and it was again highlighted as they failed to score , this will hurt Romania as they played well in the first two games and maybe thought they deserved something more.
5 German engineering is no longer as great!
The France Switzerland game had some unusual happenings , 5 Switzerland Jersey's ,manufactured by Puma were ripped apart and an Adidas ball burst in the second half. Maybe German engineering and craftsmanship is no longer as great as it used to be.
---