Top 5 English Premier League opening day games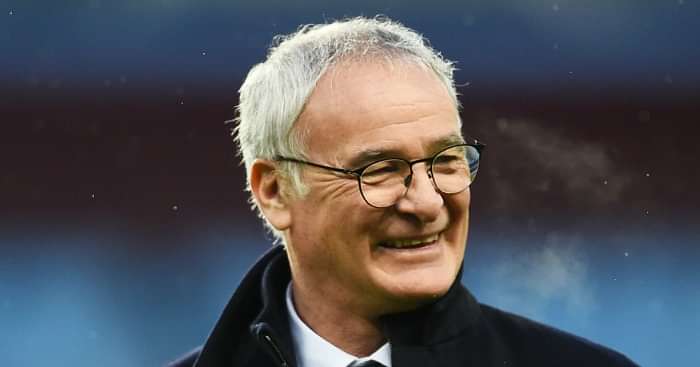 The Barclays Premier League is upon us. Traditionally, the opening day is the most eagerly awaited of the year. This time, defending champions, Leicester, pay a visit to newly promoted, Hull.
Read about 5 of the most thrilling opening day matches of the Premier League era.
1) Sheffield Wednesday 3-4 Tottenham – 1994
The Barclays Premier League was still in its early days. Manchester United had just won back to back titles under the fast rising Alex Ferguson. Liverpool were a serious force to reckon with.
Also Read: Analyzing the transfer window performance of the EPL teams
And there was Jurgen Klinsmann. The German was a semi-lethal striker, who scored goals across Europe for Stuttgart, Inter Milan and Monaco. In between he won a World Cup and a European Championship each for Germany. He spent the 1994-95 season at Spurs.
His debut came on the opening day of the 1994/95 season. Tottenham took the lead at half-time through Teddy Sheringham and Darren Anderton. Then Dan Petrescu and a Colin Calderwood own goal drew parity.
Nick Barmby restored Tottenham's lead. Then came the moment as Klinsmann made it 4-2 with a powerful header. There had been allegations of diving against him, throughout his career. Therefore, he followed with a mock dive, winning England over in the process.
2) Aston Villa 3-1 Manchester United – 1995
"You can't win anything with kids."
Alan Hansen is a former Liverpool centre back who won 8 League titles and 3 European Cups at the Reds. However, he is (in)famously remembered for his quote on the opening day of the 1995-96 season.
Also Read: Why Pogba to United makes no sense
Alex Ferguson's Manchester United had featured six players aged 20 or under in the starting lineup. This was a result of introducing the likes of Gary Neville, Nicky Butt, Paul Scholes and David Beckham to the first team.
Ian Taylor, Mark Draper and Dwight Yorke handed Villa a commanding lead. David Beckham managed to score a consolation, but United had been outclassed.
The previous season United had been pipped to the league title by Blackburn Rovers. The difference between the two teams had been just one point.
Hansen responded with his now infamous comment. United, of course, proved Hansen wrong by winning the League and FA Cup double that season. Those 'kids' went on to have stellar careers.
3) Middlesbrough 3-3 Liverpool – 1996
Not many from our generation would know of Fabrizio Ravanelli. In the summer of 1996, the Italian moved to Boro, from Juventus,on a 7 million pounds transfer. He became the highest-paid player in the Premier League at the time, on a reported £42,000 a week.
Also Read: Why Liverpool can go on to win the league?
He made an immediate impact. The Riverside Stadium witnessed 6 goals on August 17. It was the opening day, and newly promoted Boro were hosting heavyweights Liverpool.
The visitors scored 3 through Stig Inge Bjornebye, John Barnes and Robbie Fowler. However, Ravanelli matched them alone. Starting with a penalty in the 26th minute, he completed his hat-trick after 86 minutes.
He remains the only man to score a hat-trick on his Premier League debut. Unfortunately, Boro got relegated and the Italian moved to Marseille the next season.
4) Everton 1-6 Arsenal – 2009
The typical Arsenal season may follow a particular formula, but the opening-day result often varies. Arsene Wenger has led his side to just one victory in his last six attempts, but before that came eight victories from nine.
Also Read: 5 reasons why Arsenal will win the treble
Few wins were secured with such quintessential Gunners verve and vigour as their 6-1 dismantling of Everton seven years ago.
Denilson curled in a sumptuous 25-yarder to get the ball rolling and Thomas Vermaelen marked his debut with a thumping header a from Robin van Persie free-kick. Then, William Gallas nodded in a third from close range as Arsenal took a stranglehold on the game before half-time.
Cesc Fabregas then got into the action. He rounded off a counter-attack two minutes into the second half before adding a fifth from long range. Eduardo tapped in late on to compound Everton woes. Louis Saha managed to score a stoppage-time consolation for Everton.
5) Swansea 1-4 Manchester United – 2013
David Moyes' reign at Manchester United might have ended in disaster. But, it had promised much. A pragmatic Scot, handpicked by, arguably, the greatest manager of all time. Moyes had proven his mettle at Goodison Park and decided to move on to bigger and better things.
Also Read: Why Fellaini is better than Pogba
There had been murmurings about Wayne Rooney, while not a single player had been acquired in the summer. On that backdrop, United visited Swansea City on the opening day of 2013-14.
Van Persie, at the peak of his powers, scored a delightful brace as did Danny Welbeck. Even Rooney came on in the second half and contributed to a goal apiece by Van Persie and Welbeck. It was as if Sir Alex had never left.
Alas, things would only go downhill from there. Moyes would succumb to defeats Anfield and the Etihad very soon. Before long, there would be home defeats to his old club, Everton, and Newcastle. The new year only brought worse tidings, before Moyes got the sack.
---