Twitter breaks after AS Roma's response to Coleen Rooney accusing Rebekah Vardy of leaking personal stories to Sun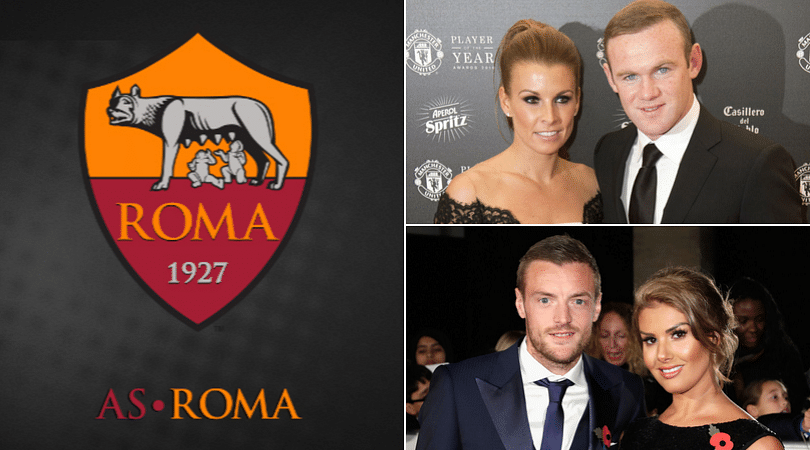 AS Roma's response to Coleen Rooney accusing Rebekah Vardy is hilarious. 
On a nice Wednesday afternoon, a story suddenly broke through Wayne Rooney's missus, Coleen Rooney on Twitter. The former Manchester United striker's wife has accused Mrs Jamie Vardy, Rebekah Vardy, of leaking her personal stories to Sun.
Coleen, who was disturbed over her personal stories to Instagram, had a masterplan to find the culprit. He suspected Rebekah after her stories were leaked to the Sun newspaper. Coleen then blocked everyone from viewing her Instagram stories apart from one person.
When she posted a fake status of gender selection in Mexico, story about her returning to Television, and basement flooding in her house. All these Instagram stories were seen by Rebekah Alone. And guess, what Rebekah forwarded those to the Sun Newspaper, which is held with less regard around the world for their disgusting behaviour since the occurrence of the Hillsborough strategy.
This has been a burden in my life for a few years now and finally I have got to the bottom of it…… pic.twitter.com/0YqJAoXuK1

— Coleen Rooney (@ColeenRoo) October 9, 2019
In response to that tweet, Rebekah hit back at Coleen's claims. Her Instagram is handled by multiple people and she didn't need any sorts of money to sell Coleen's story too, claimed Rebekah.
After some time, Rebekah's tweet was taken down. Since he used pregnancy as an alleged victim card, people started pouncing on her while replying.
Amidst this controversy, AS Roma, which is one of the best accounts in twitter, came up with a hilarious post.
Since Coleen mentioned the block part, AS Roma admin cheekily took a screenshot of them blocking Rebekah Vardy. Replies were flooding in this tweet.
https://t.co/7dn6iqFw1v pic.twitter.com/bEx9sT9Jem

— AS Roma English (@ASRomaEN) October 9, 2019
AS Roma's twitter handle just don't come up with these funny posts, but they set up a campaign to help out the missing children. It has worked wonders after five children have been recovered through that social media campaign.
---
Share this article