Twitter erupts as P.V. Sindhu beats World number 2 Wang Yihan to enter the Semi Finals at Rio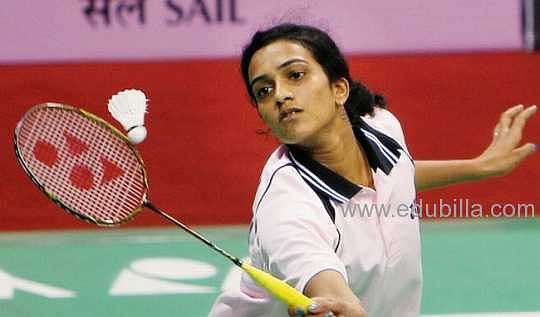 With Saina Nehwal knocked out and Srikanth having to face Lin Dan in the quarter finals, not much was expected from the badminton contingent. But P.V. Sindhu had different ideas, she was ready to forget all the off court talk and concentrate on the task at hand, which was dismantling the World number 2 for a spot in the last 4. And that is exactly what she did.
Trailing all through the first game, Sindhu finally got a foothold in the first game during the dying stages and played the important points much better than her opponent to clinch the opening game. The second game was all smooth sailing for Sindhu until she was leading 18-13, when she had a major brain freeze to let Wang Yihan go 19-18 up. But she came back and how. Sindhu took the next three points to clinch a historic win over the world number 2 and give a billion people renewed hopes of a medal at Rio.
Here we look at some of the best Twitter reactions as Sindhu reached the semi final
Loading embed tweet https://twitter.com/India_AllSports/status/765690093000548352?ref_src=twsrc%5Etfw
Loading embed tweet https://twitter.com/riya043/status/765696160136728576?ref_src=twsrc%5Etfw
https://twitter.com/Thecricprof/status/765696111478734848
Loading embed tweet https://twitter.com/gauravkalra75/status/765691642980470784?ref_src=twsrc%5Etfw
Loading embed tweet https://twitter.com/DiggySinghDeo/status/765688676957454340?ref_src=twsrc%5Etfw
Loading embed tweet https://twitter.com/clutchplay/status/765690006610382848?ref_src=twsrc%5Etfw
She now faces the winner from the all Japanese Quarter final
Loading embed tweet https://twitter.com/CNNnews18/status/765691253417582592?ref_src=twsrc%5Etfw
The way Sindhu was prepared for having those long rallies really showed that this was something she really needed and hopefully she can guarantee India it's first medal at Rio by barging into the finals later tomorrow
---