Twitter erupts as Sakshi Malik claims first medal for India at Rio 2016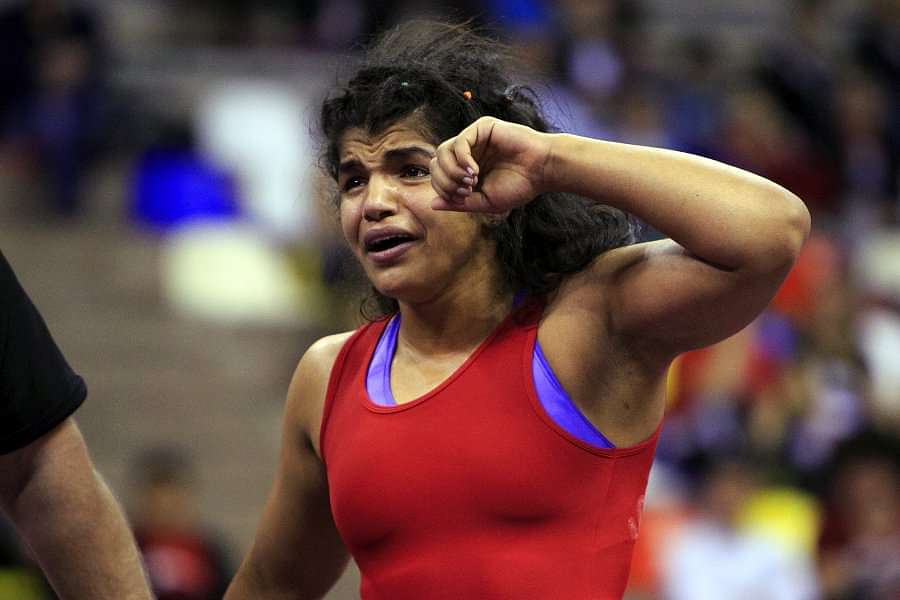 Sakshi Malik made a billion chests swell as she fought hard to get India its first medal at Rio 2016. No one had expected Malik to go this far in the tournament, but an inspired performance led her to beat 4 opponents on her way to the bronze medal.
The bronze medal match was one full of upturns as Malik trailed her opponent 5-0 before turning it on in the last two minutes. She came back late in the match to make it 5-4 before ultimately clinching it in the last 20 seconds to wrap up the match 8-5(as her opponent from Kyrgyistan took a referral).
Here are the best twitter reactions from Sakshi Malik's inspiring victory
Loading embed tweet https://twitter.com/HeenaSidhu10/status/766023921732812800?ref_src=twsrc%5Etfw
https://twitter.com/YRDeshmukh/status/766023886861393920
Loading embed tweet https://twitter.com/ANI/status/766023763544645634?ref_src=twsrc%5Etfw
Loading embed tweet https://twitter.com/ESPNIndia/status/766023635861733376?ref_src=twsrc%5Etfw
Loading embed tweet https://twitter.com/shaileshkapoor/status/766023108713209857?ref_src=twsrc%5Etfw
Loading embed tweet https://twitter.com/vikramchandra/status/766022904949596160?ref_src=twsrc%5Etfw
Loading embed tweet https://twitter.com/Atheist_Krishna/status/766022486643183616?ref_src=twsrc%5Etfw
The SportsRush congratulates Sakshi Malik and the entire nation for this brilliant acheivement
---