Twitter reacts to India's Test Series victory over New Zealand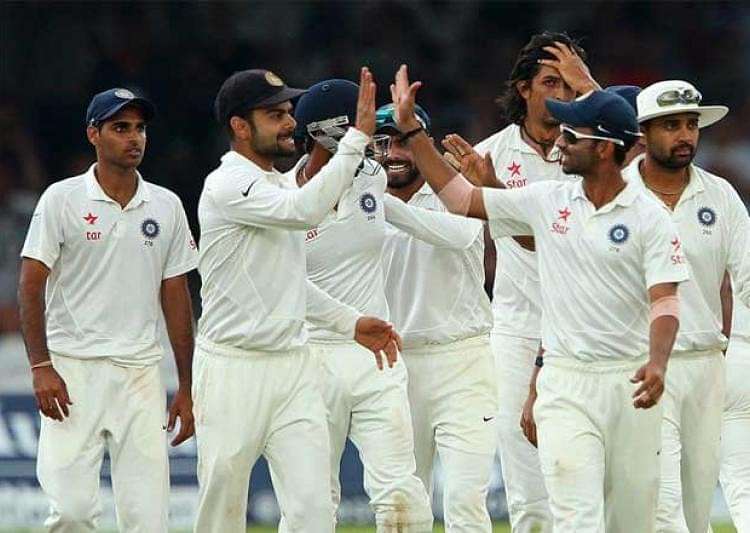 India completed the clean sweep of the first series of this season by beating New Zealand by 321 in Holkar Stadium in Indore. Setting a huge target of 475, India bundled up the Kiwis in just over 1 session of play on the 4th day itself, making a huge statement towards the upcoming series against England.
As soon as India won, people took to twitter to shower the accolades for the team, Below are some of the twitter reactions.
Loading embed tweet https://twitter.com/Sportsmate/status/785806436169240577?ref_src=twsrc%5Etfw
Loading embed tweet https://twitter.com/timesofindia/status/785806365956595712?ref_src=twsrc%5Etfw
https://twitter.com/udta_punjabii/status/785806063907934208
https://twitter.com/SirJadejaaaa/status/785806060846055425
Loading embed tweet https://twitter.com/kiranrrk/status/785805956265353216?ref_src=twsrc%5Etfw
Loading embed tweet https://twitter.com/PTV_Cricket/status/785805430035480576?ref_src=twsrc%5Etfw
Loading embed tweet https://twitter.com/SeerviBharath/status/785806565429227520?ref_src=twsrc%5Etfw
https://twitter.com/acmania97/status/785806553408569344
Loading embed tweet https://twitter.com/mansukhmandviya/status/785806530448793600?ref_src=twsrc%5Etfw
Loading embed tweet https://twitter.com/madnavin/status/785806473779552256?ref_src=twsrc%5Etfw
Loading embed tweet https://twitter.com/an_usa_bar/status/785806428678348800?ref_src=twsrc%5Etfw
Loading embed tweet https://twitter.com/himaghnya/status/785805827386945536?ref_src=twsrc%5Etfw
https://twitter.com/KNCricInfo/status/785806238378520577
https://twitter.com/VVSLaxman281/status/785806100427747328
https://twitter.com/ashkigunti/status/785806074553200640
---