Twitter salutes P.V. Sindhu's heroics in the Women's Badminton Final at Rio 2016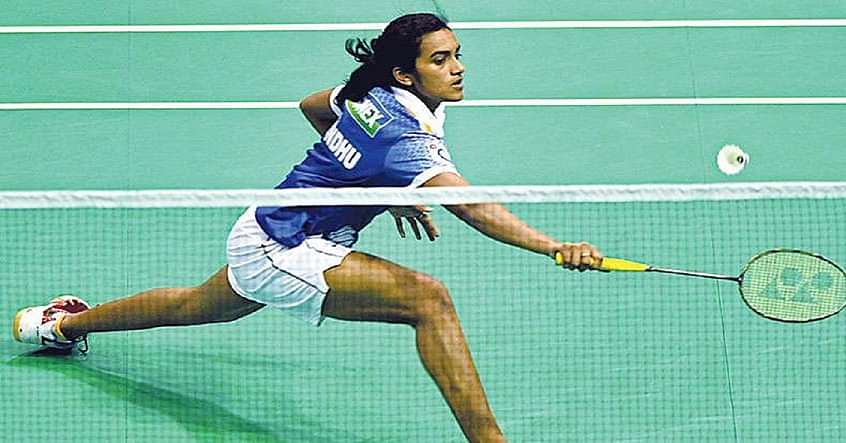 It was a match that was high on emotion. A nation of billion people, a nation that has predominantly been male dominated, had for once gathered to watch a woman help them save their pride. It was a match, where P.V. Sindhu was shouldering the emotions and expectations of 1 billion people. Her joy was our joy, her grief was our grief, her jubilation was our jubilation and her sorrow was our sorrow.
It was all about India today, it was all about doing it for your nation; Sindhu came up short but she showed our country that sport is probably the biggest unifying factor there ever can be.
People from different professions, religions, castes, races had come together to cheer for this sportswoman who had trained hard all her life, who had fought with societal expectations and who had had the courage to go against the norms of an Indian society to play on the biggest stage there ever could be.
She wasn't just playing for a gold medal, she was playing for all of us, with all of us. She taught us all a lesson today that think beyond just the conventional, dream about doing something big, dream about conquering the world, don't settle for less and don't ever question a woman's worth.
The match was a complete emotional roller coaster. Sindhu didn't look up to the mark in the initial exchanges as Marin was dominating play, playing those exquisite drop shots and toying with Sindhu. But Sindhu kept up with her or at least tried to and somehow stayed in the game long enough to script a comeback. She took the first set 21-19.
The second set started off in similar fashion, with Marin running away with the first few points and stamping her authority. Her drop shots were on display again and Sindhu had no option but to succumb to the brilliance of them. Marin completely brushed aside Sindhu in the 2nd set to win it 21-12
The third set was always going to be high on emotion. Sindhu had won two of their previous two encounters(when they had gone to the decider). Marin again took the lead by making Sindhu work really hard for the points but this time Sindhu had answers. She went toe to toe with her, taking those half chances to tie the game at 10-10. At that point it seemed as if Sindhu could use the momentum in her favour to run away with it.
But it was the experience of Marin that came into play at that time, as she slowed down the pace of the game, taking more time between points to break all the momentum that Sindhu had garnered. Ultimatley Marin probably was a little more mentally tougher and had more experience of playing at the highest level as she close out the match with considerable ease.
Here is how the entire nation reacted:
Loading embed tweet https://twitter.com/Itz_RahulSingh/status/766663410888998913?ref_src=twsrc%5Etfw
Loading embed tweet https://twitter.com/StoryPicker/status/766658238943268864?ref_src=twsrc%5Etfw
Loading embed tweet https://twitter.com/sachin_rt/status/766664401654951936?ref_src=twsrc%5Etfw
Loading embed tweet https://twitter.com/coolfunnytshirt/status/766664052995190784?ref_src=twsrc%5Etfw
Loading embed tweet https://twitter.com/chetrisunil11/status/766660455855075330?ref_src=twsrc%5Etfw
https://twitter.com/CricCrazyNIKS/status/766663966005293057
Loading embed tweet https://twitter.com/GabbbarSingh/status/766663917552672769?ref_src=twsrc%5Etfw
The SportsRush is proud of Sindhu and expects her to be the best in the world in the world in the years to come.
---