Uefa Champions League Final 2016 : Real Madrid vs Atletico Madrid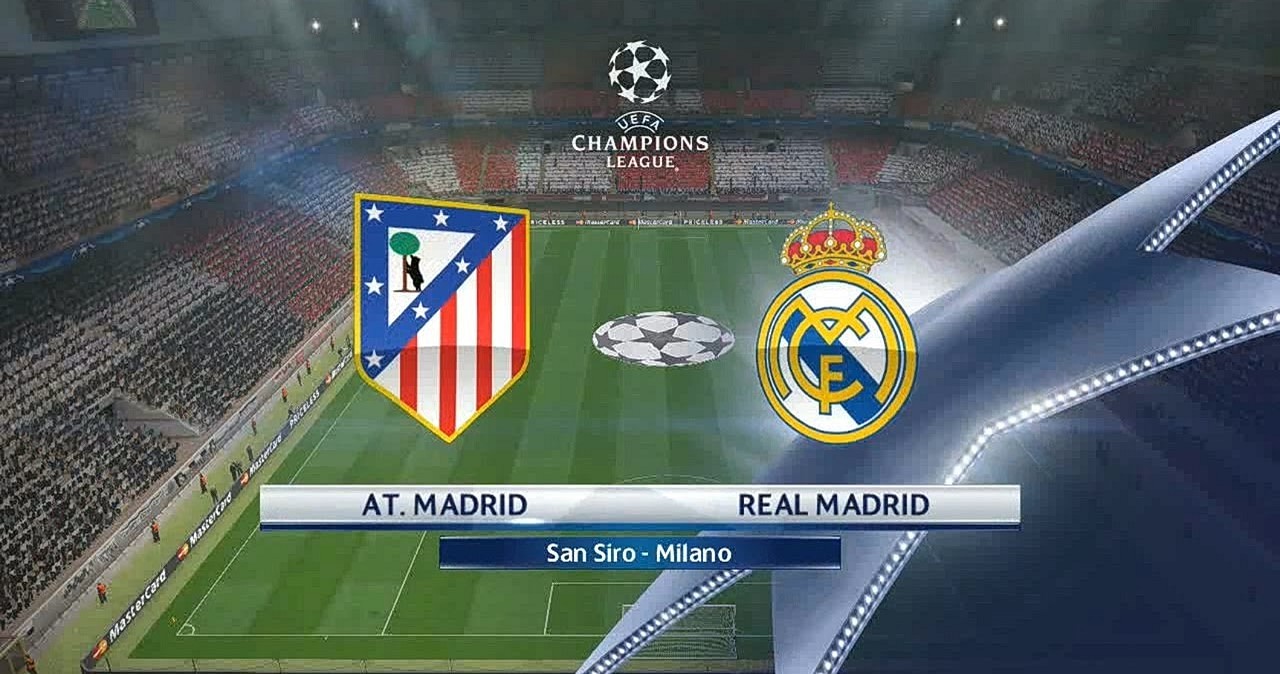 92:48
The time stamp that will remain in the hearts of all Madridistas for a long time to come. It had been 12 years since Real Madrid had last been in a Champions League Final. The wait for their 10th Champions League crown, La Decima, had gone far too long. A dozen managers and millions were spent to achieving this obsession of theirs all to no avail. And now that they have reached the final, they are going to come second best to their local rivals, Atletico Madrid.
But when the clock ticked towards 92:48, Sergio Ramos scored a towering header to send the match into extra time. Atletico were shattered, the match was still on and the momentum was now with Real heading into extra time.
The scoreboard read 1-1 and the clock read 109 minutes. Di Maria picked the ball up along the halfway line and trotted forward. Four touches later he found both the time and space which had been absent the entire night and fired it straight at Courtois. Courtois got a boot to it, but the ball lobbed in the air across the face of the goal.
Then came Gareth Bale's moment. Header. Goal.
It took more than a decade but with one wonderful header, Bale had taken Real Madrid to the promise land.
This was La Decima.
This Saturday, Atletico Madrid will be out for revenge against Real in the Champions League Final in Milan. Their defeat two years ago still rankles them. What was considered to be a one – off, is now in its second installment. Much has changed since that night in Lisbon. While both sides have fallen to Barcelona domestically, this is a chance for them to add a silver flourish to that season in what promises to be a pulsating contest.
Also read: http://sabkhelhai.com/mitali-prodigious-jammu-kashmir-gymnast-journey-national-glory/
Just like it was in Lisbon, expect a cagey affair. Real with a lot of possession and Atletico waiting on the counter. Both sides have excellent goal keepers who would be tested a lot. Griezmann and Ronaldo would be the star attractions but the likes of Godin and Ramos, both of whom scored two years ago, would play a big part in set pieces. Koke and Modric will be in charge of dictating play for their respective sides while the bench strength may also play a crucial part with Real boasting the likes of James and Isco on change the game.
For Atletico, Fernando Torres will play a key role. In what may turn out to be his last chance under the spotlight, Torres has both the desire and importantly the experience to shine in Milan. He has scored in many finals before, he has won many finals before and his experience will be key in guiding still a relatively young group of players.
For Real, the stage is set for Gareth Bale. He scored the decisive header two years ago, and his role and importance to this Real team has grown especially in the last six months. In what has slightly gone under the radar, Bale is having a sensational season. He was the driving force for Real in the last few weeks. With Ronaldo doubtful for the final, the onus is on Bale to make the stage his again.
For such great player, Cristiano Ronaldo has never truly owned a final. While he did give Manchester United the lead in the Moscow, his penalty slip up almost cost United the match. In 2009, he led United's charge but only for ten minutes. After Eto scored, he was not able to inspire his team against a Messi inspired Barcelona. Although he scored against Atlectio in Lisbon, a knee injury prevented him from really playing to his usual standards. So all eyes will be on him when he leads Real against Atletico in Milan.
Simeone's men have shown that they are capable of going toe-to-toe with Europe's elite this season, having left Barcelona and Bayern with bloodied noses on their way to Milan. But there is something intangibly enhancing about the iconic white strip on these momentous occasions, and Real will make their mark on the big stage again.
PREDICTION: Real Madrid 2 – Atletico Madrid 1  ( Ronaldo, Bale   –   Torres)
---