VIDEO: Adult Movie Star Kendra Lust Has a Field Day as Ariel Helwani 'Absolutely Destroys' Sean Strickland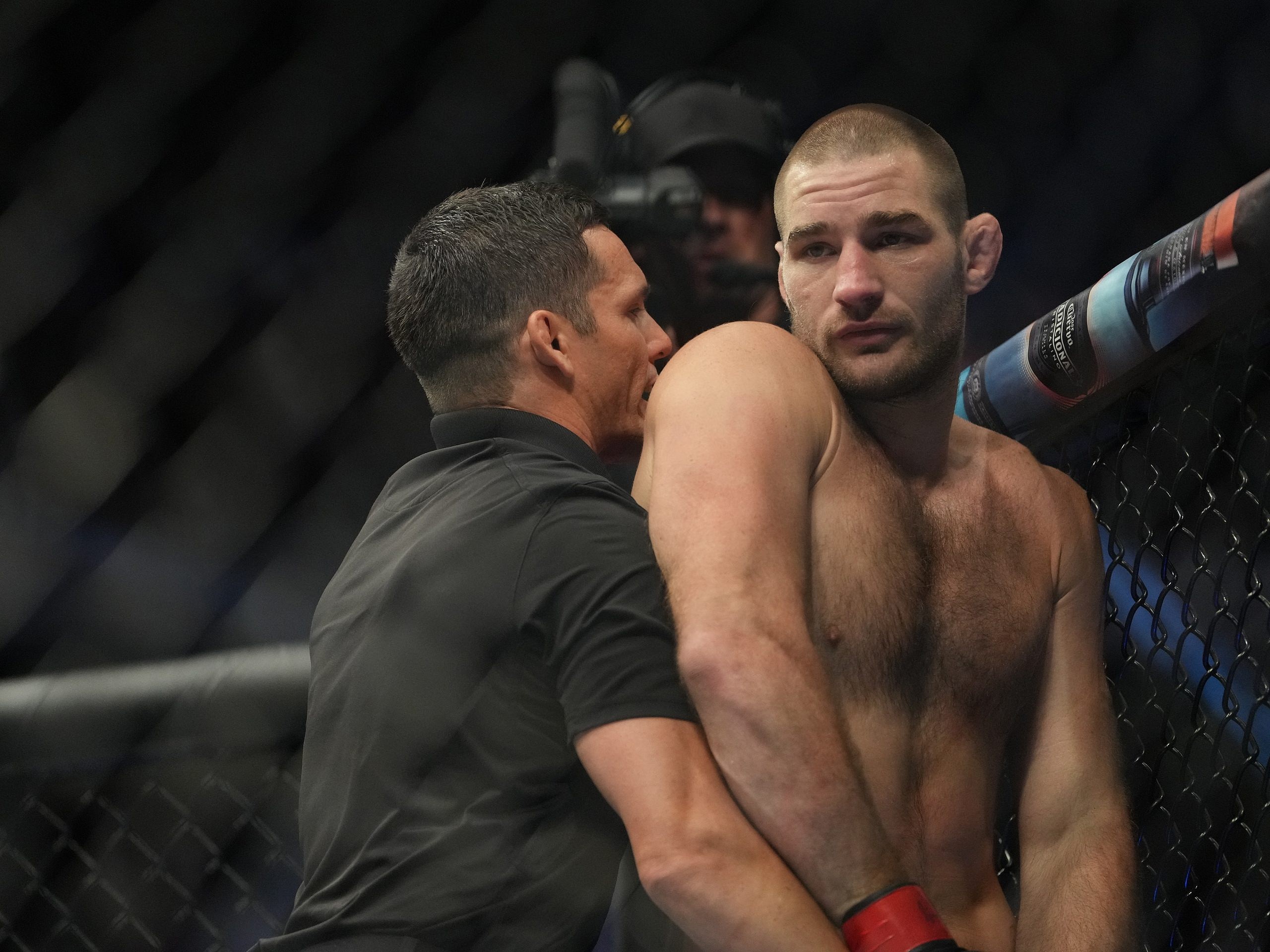 MMA presenter Ariel Helwani recently hosted UFC star Sean Strickland on his show The MMA Hour. And it's safe to say that the interview was filled with fireworks. While speaking on the show, Strickland hilariously suggested that Helwani doesn't seem to be an actual MMA fan and questioned his love for the sport.
However, what followed next couldn't have been expected by anyone, as Ariel Helwani went on to completely destroy Sean Strickland. The clip of the same has been going viral recently and adult film star Kendra Lust has reacted to the same.
Kendra Lust reacts to Ariel Helwani destroying Sean Strickland
After Sean Strickland suggested that Ariel Helwani doesn't seem to be a real MMA fan, the latter went on a rampage and suggested that he has been covering MMA since the time it wasn't even cool to talk about MMA.
ALSO READ: After Refusing '$8 Million Offer' From UFC, Francis Ngannou Receives Advice From 'Richest' Fighter Conor McGregor
Moreover, he furiously claimed that he was fighting for the MMA world back in 2001 to be covered by people when the audience wasn't taking the sport seriously. Further in the video, Helwani also hilariously claimed that Sean Strickland was probably in the 4th grade when he started covering the sport.
🙌🏻😂 let him know

— Kendra Lust™ (@KendraLust) January 19, 2023
As mentioned earlier, the clip has been going viral since and it looks like famous adult film star Kendra Lust certainly enjoyed this back-and-forth. She reacted to the clip posted by Ariel Helwani on Twitter and said: "let him know"
Sean Strickland's future in the UFC
Sean Strickland was recently in action against Nassourdine Imavov on January 15th. Interestingly, he walked into the fight as an underdog, however, he managed to earn a decision victory after a hard-fought battle that lasted 25 minutes.
It is worth noting that this win was very important for Strickland, who suffered back-to-back losses back in 2022. That said, he has climbed back into the winning column again and will look to build upon this.
ALSO READ: "Instead of F*cking Bashing Somebody Just…": Kevin Nash Once Defended Dwayne 'The Rock' Johnson Over Joe Rogan's Criticism
However, it is worth noting that his recent fight was a light-heavyweight and not in the middleweight. Now, it will be interesting to see if Strickland goes back to the middleweight division for his next fight. Or if he would like to be in the light-heavyweight division for a while.
What are your thoughts on Strickland's recent performance? What do you guys think about the back-and-forth between Helwani and Strickland?
---