'I don't give a f**k about the gold anymore': Tony Ferguson on whether he is still chasing the Lightweight Title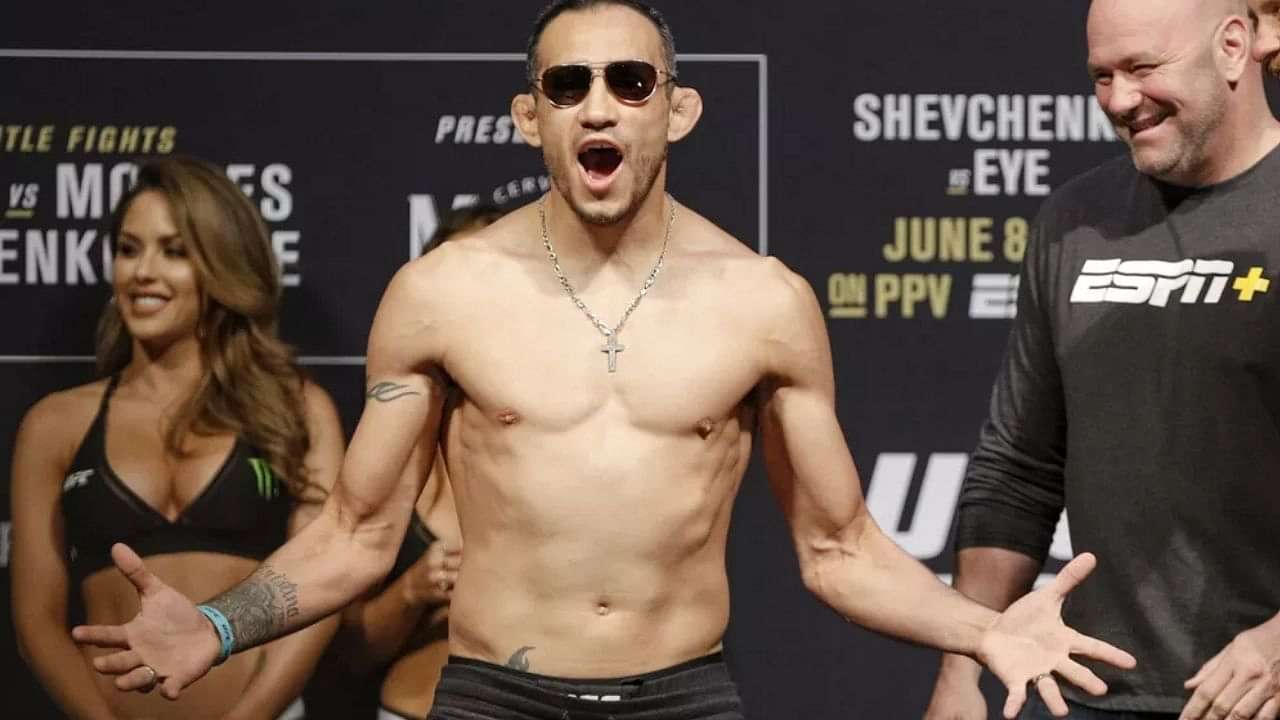 Ahead of his match against Charles Oliveira at UFC 256, Tony Ferguson conveys whether he is still chasing the coveted UFC Lightweight Title.
Despite being a fan favorite fighter and the one who has been at the summit of the Lightweight rankings for almost an eternity now, Tony Ferguson is the type of guy who is still accredited as underrated. While the fact that he has never received a title shot ostensibly complements to this statement, but his undefeated run which garnered 12 wins on trot makes him one of the greatest Lightweights of all time.
However, with the apparent transition in the division, this Saturday at UFC 256 the 36-year-old is again set to start a trail that could lead him to the title shot. Tony Ferguson will be up against Charles Oliveira at the co-main event of UFC 256.
Since the title is the ultimate prize but after enduring all the misfortunes in his way to achieve the distinction, is Tony still motivated to make stride towards the gold?
El Cucuy addressed this topic in a recent interview with BT Sport.
Also Read: UFC Rankings: Marvin Vettori Officially Enters Into The Top 5 of The Middleweight Division
Tony Ferguson on whether he is still chasing the Lightweight Title
Ferguson is currently ranked No.3 in the division. And there is a general understanding that a win or two can push in the title scene. However, at this time it seems he doesn't have any major expectations from the promotion as he thinks the authority has something against him.
"I don't give a fk about the gold anymore," Tony said. "I have a piece of gold that worth more than anybody. This much different for me though, everybody can have the belt and they can be entitled to title contention this or that or BMF though. It's an (explicit) only division I don't give a fk anymore. I say the same thing I'm gonna make the weight and I'm gonna feel great and gonna fight this weekend.
"If the chance of opportunity comes up in the belt, I'm not gonna be surprised if it's going to be a f*****g Interim one. They don't want me to have a title, I'm Mexican. Yes, I'm f*****g Mexican American, they don't want to see a brown man f*****g go down. They want to keep me down, I'm saying it right f*****g now, I said it to Dana and I said it to everybody, I got a lot of respect for the company but damn it what else is the problem. I'm American and I'm Mexican with the last name Ferguson, with the nickname El Cucuy. How f****d up is it that I don't have a title with a f*****g  12-fight win streak in 8 years without a loss. Hmm never got a title shot. Let's see case law."
Click Here For More UFC News
---