Jairzinho Rozenstruik Says He Does Not Owe Alistair Overeem A Rematch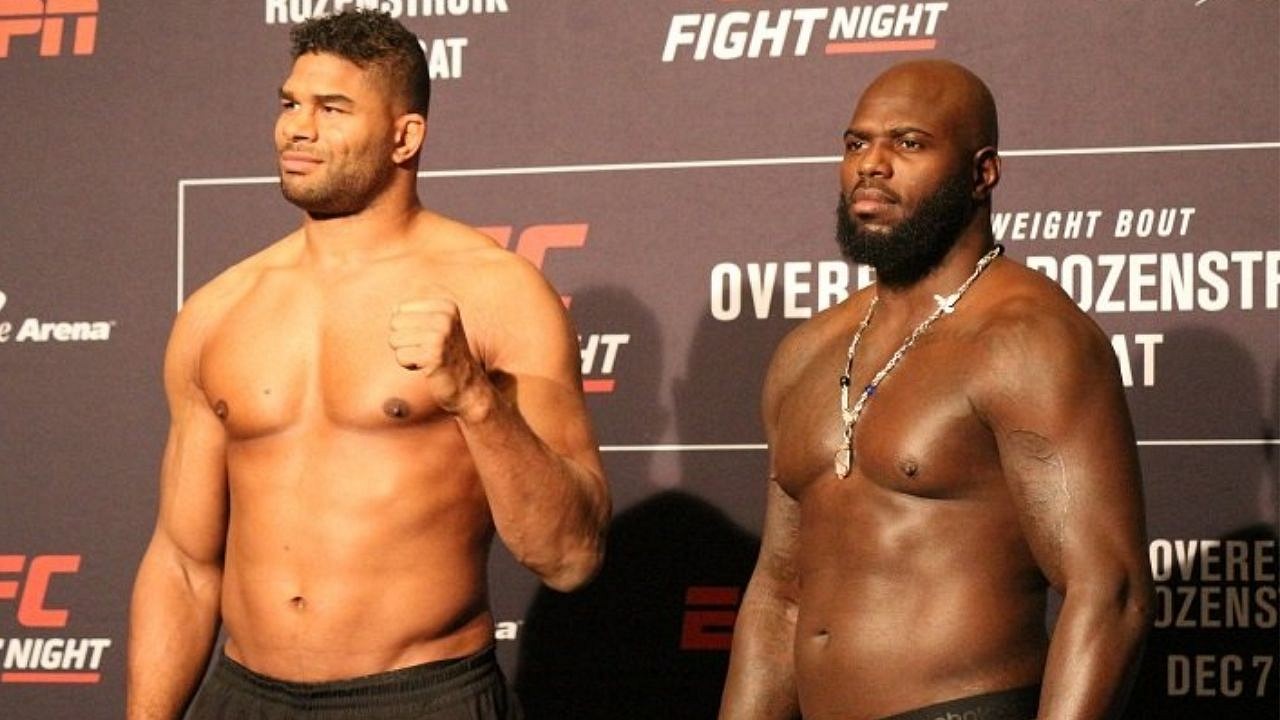 Jairzinho Rozenstruik expressed his views on a potential rematch with Alistair Overeem; Said he will be on board if UFC and fans want it.
Jairzinho Rozenstruik, who after enduring a humiliating Knockout against Francis Ngannou, returned to winning ways at UFC 252, is gearing up for his next fight. While Cyril Gane would most probably be the next challenger that he will face, but, also reflects on one fight, a rematch rather, that never goes off the table.
Rozenstruk, who met Alistair Overeem in December 2019, attained the victory over him in a dramatic fashion. The Bigi Boy Knocked out Overeem at the 4:56 mark of Round-5 i.e., at the eleventh hour inside the final 5 seconds. With the win, the 32-year-old saved his undefeated streak, however, it is a popular opinion that in the ring on that day his performance was not convincing. Alistair Overeem has also claimed a number of times that it was his match to lose, and he dominated Jairzinho through the fight.
Also Read: Georges ST-Pierre makes a shocking confession about his time in UFC
Jairzinho Rozenstruik Says He Does Not Owe Alistair Overeem A Rematch
To throw light on whether a rematch is on the cards, Jairhinzo recently spoke to popular South Korean Journalist John Hyon Ko.
Addressing the question, Jairzinho said "Maybe. I don't know if the UFC want to see it, if the fans wanted to see it, it might happen. But for me, I don't think it's a fight that I have to do again. I don't have nothing to prove against him.
"If the fight comes again, it's going to be a totally different fight. I don't know what he's thinking about doing but it's going to be different. Right now, I'm the most dangerous man, the most dangerous version of myself. I keep working. I don't know what he's thinking he's going to come and do there but it's going to be different."
Click Here For More UFC News
---
Share this article