Months After Seizure of His $2,900,000 Worth Favorite Asset, Andrew Tate Claims to Have Purchased Two More Luxuries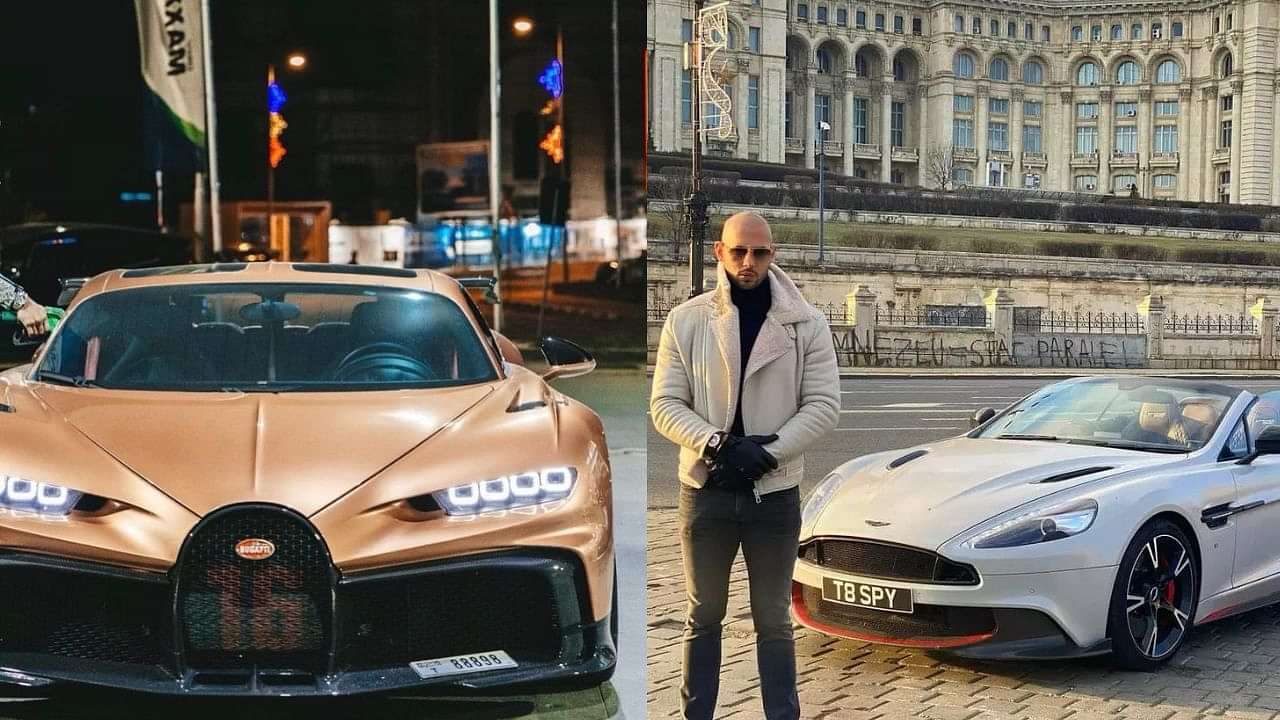 Andrew Tate is one of the most notorious internet personalities who gained popularity during COVID-19 because of his controversial clips. Despite his notoriety, the former kickboxing champion has amassed a staggering $350 million fortune from his multiple businesses. However, he faced a tough year following his arrest as his properties and cars were seized. Additionally, his favorite $2.9 million worth Copper colored Bugatti Chiron was also taken away during the investigation. A part of his assets still remain confiscated by the authorities. Nevertheless, the millionaire remains unfazed. He recently claimed to have bought another two expensive high-performing cars on Twitter.
The Romanian authorities released the Tate brothers from jail back in April 2023 after keeping them for over 3 months in custody. Upon Andrew Tate's release, he was placed under house arrest for another 3 months due to flight risk. Despite the freedom, his assets remain with authorities until the investigation ends.
Andrew Tate buys two supercars
Since his release, Tate has remained quite active on Twitter, where his followers have grown in numbers over time. 'Top G' shares his opinions on various topics on the platform. Recently, the former kickboxing champion made claims of buying two high-performance cars.
Tate stated that he bought one Pagani Utopia for himself and another Lamborghini for his girl. He wrote:
"Just bought my chick a Lambo bought myself a Pagani Utopia now having a smoke before I continue being the most famous and relevant man alive."
Loading embed tweet https://twitter.com/Cobratate/status/1703369007179403698?ref_src=twsrc%5Etfw
Tate did not reveal the model of Lamborghini, but he did of the other car. The Pagani supercar is one of a kind. It has an AMG-developed 851-hp twin-turbo V-12 engine and a Carbo-Titanium core structure making it strong, fast, and light. The car, valued at approximately $2.19 million, is produced in limited quantities.
However, the purchase of the car seems strange as during one of his previous interviews, 'Top G' stated that he doesn't own anything.
Tate once claimed he doesn't own anything
One of the reasons why Tate is so famous is that he has a tendency to say controversial and strange things online. In an episode of Strike It Big Podcast back in December 2022, Tate stated that he was not a direct owner of his assets.
Tate stated that in order to safeguard his assets from the authority, his assets are the property of some company. He said:
"I don't own anything. There are cars (that I may have access to). A trust in Singapore may own a percentage of a company in Dubai that may have access to a car that I could borrow on a social media influencer contract, perhaps. But I don't own anything, because if you own things, they come for you."
Due to the legal issues the British-American is involved in, the authorities seized his assets despite his protest. Thus, to many people, his statement might come across as shocking or puzzling. However, Tate still shows optimism and continues to invest in flashy cars, as he did before.
---