Zabit Magomedsharipov Wants To Challenge Alexander Volkanovski. The Two Engaged in a Twitter Back And Forth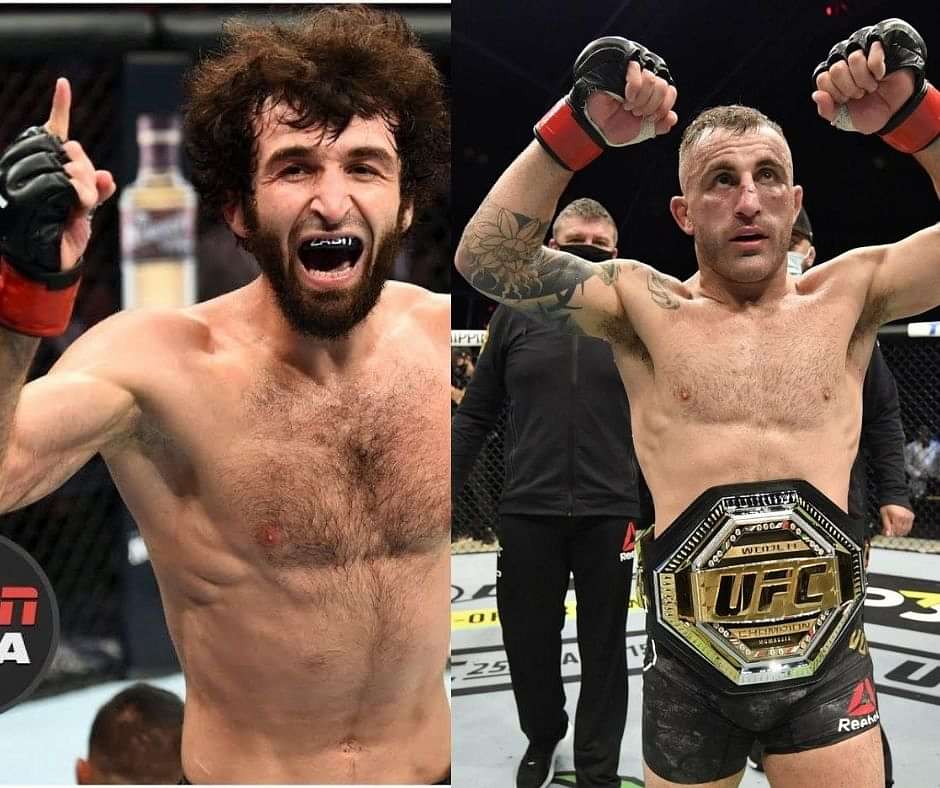 Zabit Magomedsharipov straightaway wants a shot at the UFC Featherweight Title. Calls-out Alexander Volkanovski on Twitter.
Alexander Volkanovski has a challenger in line, and it is Zabit Magomedsharipov. Zabit was set to go up against Yair Rodriguez on August 29, but on Tuesday, August 4, it was brought into notice that Rodriguez has picked up an ankle injury and won't be able to compete in the event. Therefore, the fight is off now. Magomedsharipov now wants to leapfrog this event, and wasted no time in calling out, what he feels should be his next opponent, The UFC Featherweight champion Alexander Volkanovski.
Also read: UFC Announced Two Huge Fights For The August 22 Event
Zabit Magomedsharipov and Alexander Volkanovski Engaged in a Twitter Back and Forth
Here's the exchange between the two.
Loading embed tweet https://twitter.com/zabeast_mma/status/1291129754041700353?ref_src=twsrc%5Etfw
Alexander Volkanovski replied to the post, and cordially declined the challenge. Here's what the champ wrote;
Loading embed tweet https://twitter.com/alexvolkanovski/status/1291111501349056514?ref_src=twsrc%5Etfw
However, the conversation on the micro-blogging website did not end there, as Zabit laid out the challenge in a more clear manner.
Loading embed tweet https://twitter.com/zabeast_mma/status/1291153880877801473?ref_src=twsrc%5Etfw
The 29-year-old is ranked No.3 in the UFC Featherweight division, and has an impressive MMA record of 18-1, to showcase. Taking this record into consideration, the Russian seems worthy enough to enter the title frame. However, it is only the UFC matchmakers who know which fight to fix and more importantly when to fix.
Meanwhile, what do you think about Zabit Magomedsharipov's demand?
For More UFC News Click Here 
---