Arguably the greatest Olympic athlete of all time, Usain Bolt urges Alexis Sanchez to follow a former Arsenal captain and make the move to Manchester United.
Bolt is of course speaking about Robin Van Persie who made a hugely controversial switch from Arsenal to Manchester United in the summer of 2013. Van Persie was the captain of Arsenal and had a demi-god status around the Emirates before he made the shocking move to Old Trafford.
Van Persie went on to win the Premier League in his first season which ended up being the perfect farewell gift for the departing Manchester United boss Sir Alex Ferguson.
Bolt, who is a self-proclaimed Manchester United fan, has asked Arsenal superstar Alexis Sanchez to follow Van Persie and make a move to Manchester United.
"I know that he plays for Arsenal, he should leave.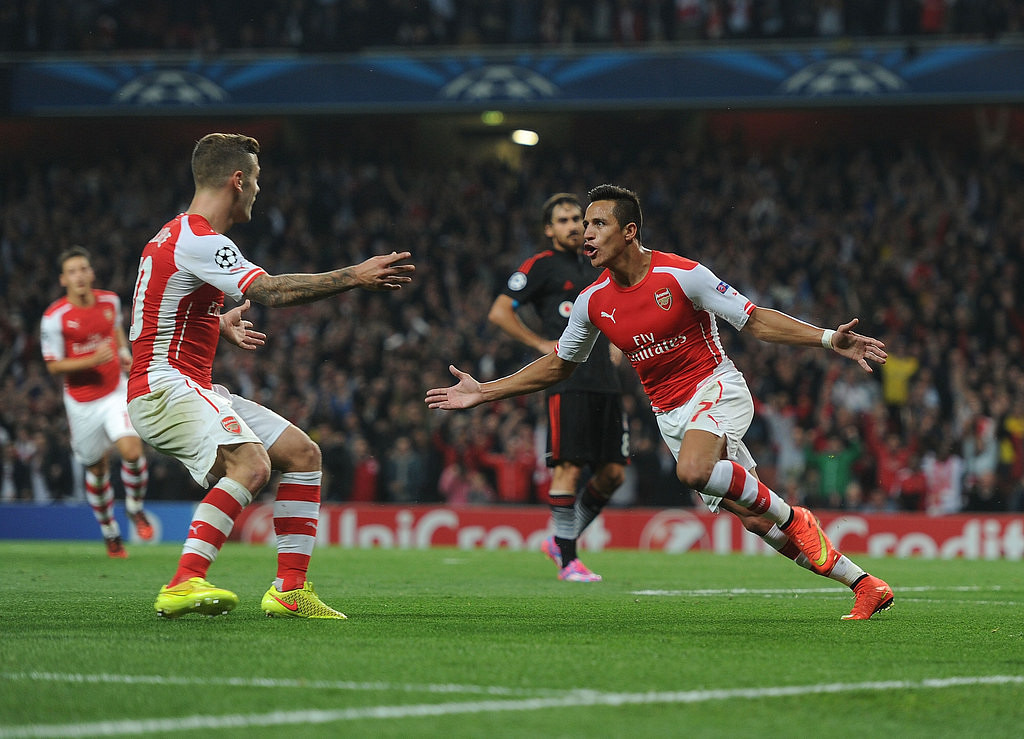 "He would be great [at United], he's a player I've always said over that years who is great at picking the ball up and creating chances for other people.
"He's proven himself to be one of the best."
Sanchez has been the standout player for Arsenal this season as he has scored 24 goals in addition to his 14 assists. While Arsenal want to tie him down to a bumper new contract there is prevailing feeling that Sanchez might leave Arsenal in the summer.
Arsenal would ideally want to keep Sanchez but in the event that he would leave, they would preferably sell him to a foreign team such as Bayern Munich or PSG.
The Arsenal fans have been very vocal in voicing their displeasure towards the manager and the board as they believe that whole sale changes are required at the club.
One can only imagine the uproar that they would cause if Sanchez was to be sold to Manchester United !