Vijay Goel toasts PV Sindhu China Open win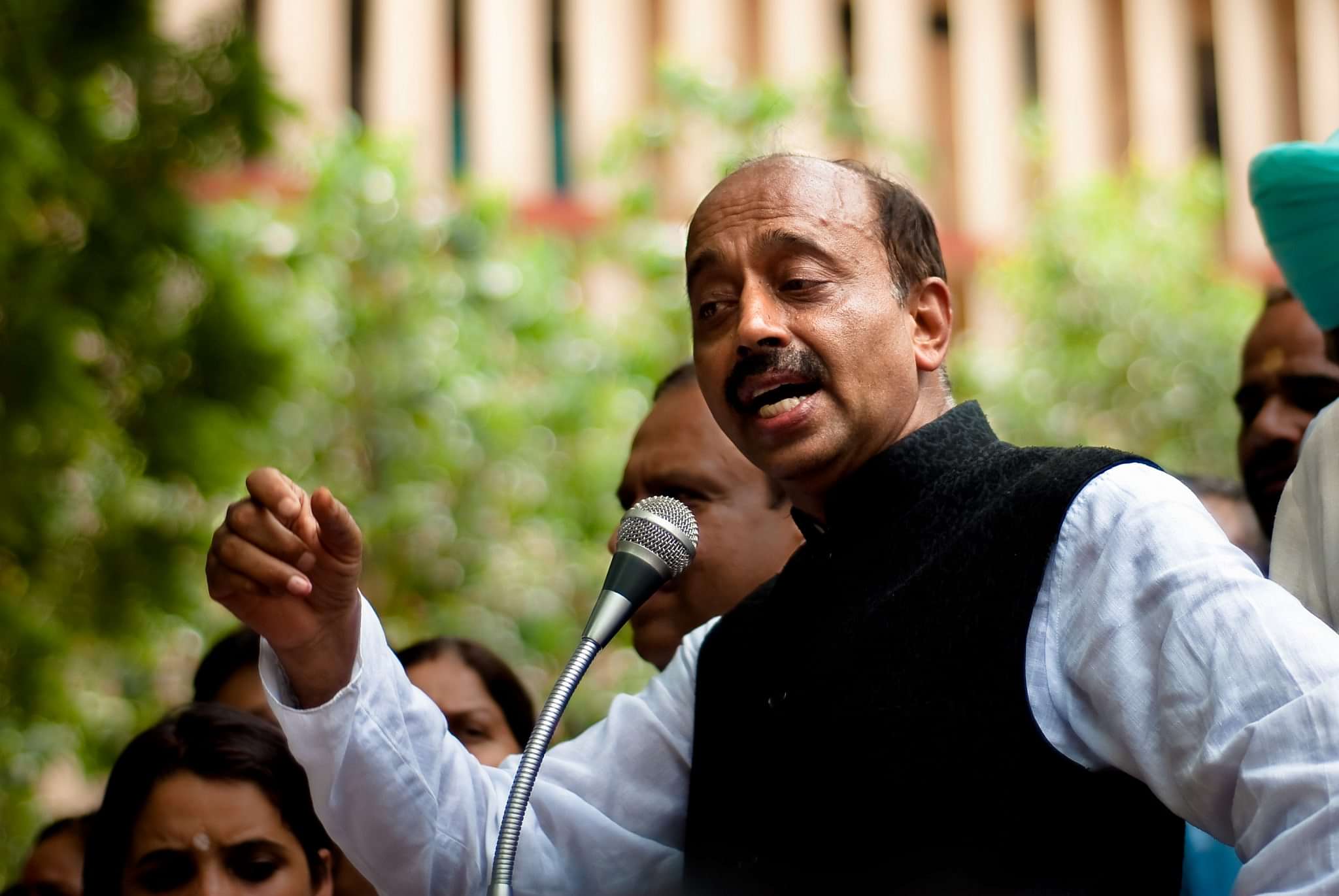 PV Sindhu continues to draw plaudits after her exploits at the China Open. The latest to join the bandwagon is none other than Union Sports Minister Vijay Goel. This comes after the minister tweeted about the PV Sindhu China Open win.
The Minister has extended congratulations to Rio 2016 Olympics silver medallist P V Sindhu, for winning her first Super Series Premier title at the China Open badminton tournament. In a message, the Minister emphasised the victory has helped Sindhu further consolidate her position among top ranking women Badminton players of the world.
Mr. Goel further said that Sindhu's victory at the tournament has underlined India's strong presence in the China Open. Incidentally, Sindhu became just the third non-Chinese player to win the title in 30 years. In 2014, Saina Nehwal had become the first Indian woman to win the China Open Super Series Premier.
In the final, which lasted around 69 minutes, Sindhu defeated Sun Yu by the score of 21-11, 17-21, 21-11. Before this match, Sindhu trailed Sun Yu 2-3 in their head to head clashes. Their last meeting came at the Swiss Open in March 2014. Sindhu lost that contest 21-18, 12-21, 19-21.
Sindhu had taken an early lead in the first game with Sun Yu giving away unforced points and Sindhu showing her class. It had also been the first game that Sun Yu had dropped in the tournament.
The second game had been closely fought and was an edge of the seat action. In what was a remarkable turnaround by Sun Yu, she had won the second game. The decider, much against everyone's expectation turned out to be a one-sider.
Earlier in the year, Sindhu brought glory to the country at the Rio Olympics by claiming the silver in women's singles.
Mr. Goel had earlier tweeted congratulations to Sindhu on her victory. His message had read. "What a game! .@Pvsindhu1 wins her first ever super series title, beats Sun Yu in #ChinaOpen final. Congratulations!"
---