Virat Kohli on the Indian opening combination for the 1st Test against England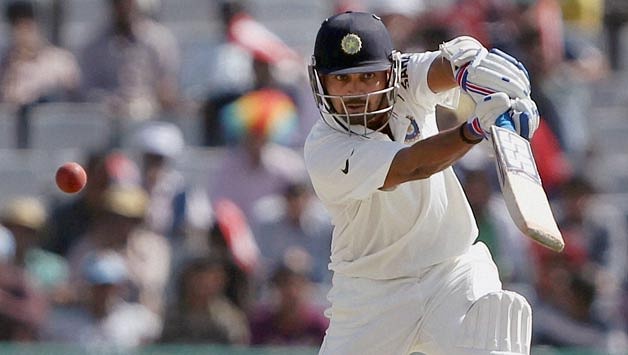 Indian Captain Virat Kohli has his say on the Indian opening combination for the 1st Test against England.
In the pre-match press conference, Virat Kohli finally gave an insight into the working of the team management.
"It all depends on gut feeling. You go ahead with what the management feels. We take a decision and then don't look back at them, whether they come off or not. In Test cricket, team balance is important and we'll discuss it today," Kohli said.
Also Read: Ajinkya Rahane terms Kuldeep Yadav the X factor
From where we stand, Shikhar Dhawan and Murali Vijay are the first choice openers whereas KL Rahul has been picked in the side as the third opener. However, Ravi Shastri recently said that he believes that one should not be surprised if the team management thinks of experimenting with the batting personnel.
"He has been picked as the third opener. But our batting order will always be flexible. The third opener can play anywhere in the top four. We are a very, very flexible outfit. Be prepared for that. We will surprise you guys at times," Ravi Shastri said.
He hinted towards the fact that Rahul could also be slotted in the middle order if either of Pujara or Rahane don't have a good outing. At the same time, the Indian coach also defended Cheteshwar Pujara and understood his bad run of form.
By saying this Kohli has kept his options open and it would be interesting to see who out of Dhawan, Vijay and Rahul finally takes the field.
---