Virat will win more games than any Indian captain: MS Dhoni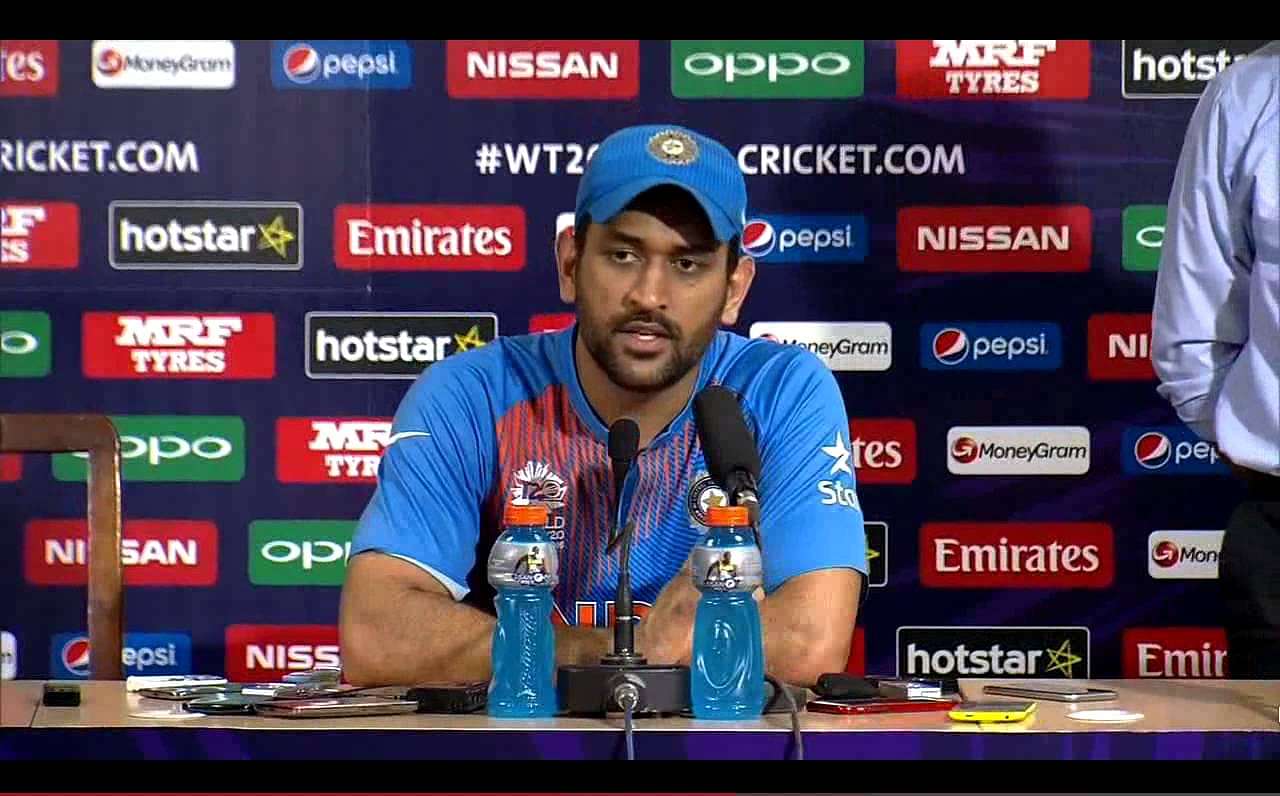 For the first time since stepping down as captain of the Indian limited overs sides, MS Dhoni took guard against the media, calmly responding to all the queries that they had, and clarifying any doubts that may have been transpiring in the media.
Dhoni layed the groundwork by saying that it was the right time for Kohli to be taking charge of the team, as he had had enough experience of leading the national side in the longest format of the game.
"I was waiting for the right time; for Virat to ease into the role, now he has. I felt it was the right time to move on,"
One more game into my Test Number would not have made a lot of difference."
While emotions were riding high when Dhoni decided to step down, a lot of the Indian Cricket fans realized the rationale behind their captain's decision. Dhoni wanted to give Kohli enough time to get his team ready for the World Cup 2019, and it would only be fair to him if he gets to lead in an international tournament (Champions Trophy) to the build up to the big one.
"Split captaincy does not work in India,"
"Virat was always ready. I feel this team has the potential to do well in all formats. They should win more games than any other team or captain." Dhoni said.
Dhoni feels that this young team has the ability to dominate world cricket for the next decade or so.
He also clarified about his role as a leader in the side from here on.
"The wicket-keeper is always the vice-captain of the side. I have to keep a close eye on what the skipper really wants."
Talking about his batting postion, Dhoni said "I played lower down the order to allow youngsters to play higher up. Overall you have to see the balance of the team. The team is more important. Now, even if I am made to play number 4, 5, 6, or 7, whatever helps the team, that's what I'd do."
When asked about his cricketing journey so far, Dhoni emphasized that he has always been grateful to be at the helm of things in Indian Cricket
"I don't regret anything in life. What doesn't kill you only makes you stronger. Overall, it has been a journey for me. I went through the good period, I went through the tough period during my captaincy,"
Virat is all set to start to start his reign as the captain of India in all three formats, and it seems like his former captain has already smoothened things out for him.
---