Wayne Rooney: Under Rated or Over Hyped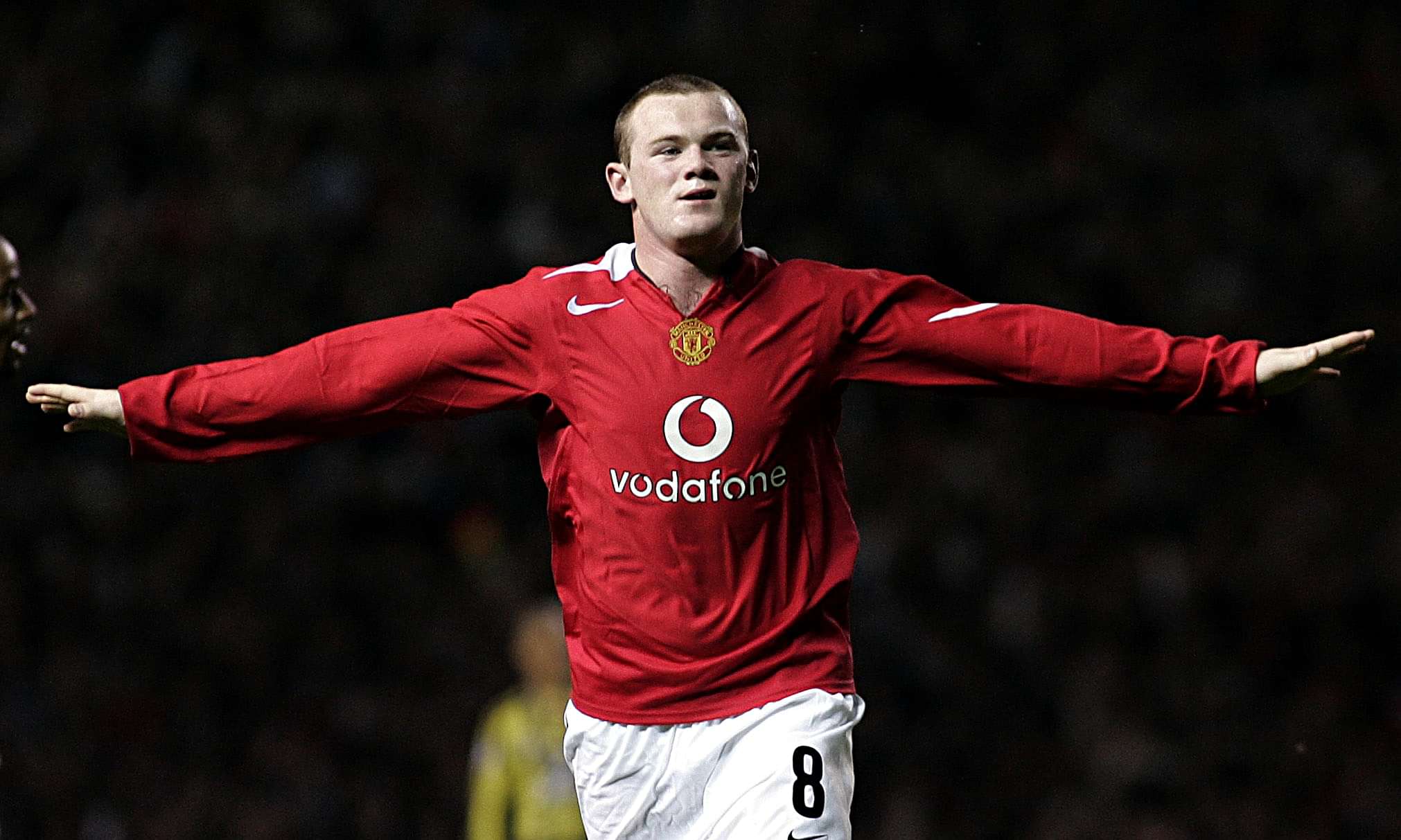 It was September 2004. Manchester United were hosting Turkish side, Fenerbahce, in a Champions League group stage match. An 18 year old Liverpudlian made his long overdue debut. He had signed for United 4 weeks before, but a niggling injury had prevented him from playing. Wayne Rooney had arrived at the Theatre of Dreams.
Also Read: Zlatan's gift to Manchester United
And what a debut it was. With searing pace, bottomless stamina and never ending enthusiasm, the teenager tore apart the opponent's defence. He scored goals with both feet. Though he managed a hat trick, on lookers wouldn't have been surprised if he had scored 3 more.
That boy has become Manchester United's longest serving player. He is on the verge of becoming the club's highest goalscorer in history. He has also been captain for both club and country for the last 2 seasons.
That boy was Wayne Rooney.
Success at the top level
His achievements have led to him receiving a testimonial from his club, an honour granted mostly to members of the class of 92. He has been an integral member of 5 league winning sides.
In spite of mostly playing as a secondary striker, he has managed as many as 245 goals over 12 years. If that number doesn't look good enough, consider the innumerable assists he has laid on for the likes of Van Nistelrooy, Ronaldo, Tevez and Van Persie.
And he is still 30. Ideally, he should have at least 4 years remaining at the top level. However, it remains to be seen the toll which the 700 odd appearances for club and country have taken on him.
Over rated or under rated
There was a time, from 2007 to the end of the 2009-10 season, when Rooney was considered the 3rd best player in the world after Ronaldo and Messi. And with good reason.
After years of being overshadowed by Ronaldo, Rooney finally became the primary focus of his team in 2009-10. By the end of March, he had scored 32 goals. Ronaldo's haul of 42, scored 2 seasons prior, seemed within reach.
United had already won the League Cup and were in contention for a quadruple. With the World Cup coming up, it seemed Rooney would have an amazing swansong to the season. It was then that disaster struck.
On 30th March, in United's quarter final against Bayern Munich, Rooney crumpled when he twisted his ankle. This spoilt the rest of his season and led to a below par performance in the World Cup.
Rooney has never hit those heights again. For some, Rooney has underperformed in his career, and been content to merely being a good player rather than a great. For others, Rooney has been an average player who managed to have a few peak years.
You will be hard pressed to find a footballer, who divides opinion as much as Rooney. Opinions vary from him riding on the success of others to Rooney carrying the team on his back. What cannot be discounted are his goals and assists.
Uncertainty
Over the years, Rooney has seemingly struggled to find a fixed position for himself. Despite his goal scoring exploits in 2009-10 (a career best 34 goals in 44 appearances), Sir Alex Ferguson went ahead and purchased an out and out striker in Javier Hernandez.
Also Read: Top 5 football supersitions
This resulted in an unseemly transfer request from Rooney in the autumn of 2010, although there were multiple factors at play. It resulted in a U turn from the footballer, who managed to double his wages with a new contract.
Although, Rooney has subsequently apologized for his actions, old school fans have never really forgiven or forgotten. For the next 3 seasons, Rooney played off Hernandez and had another career best haul (34 goals in 43 games), in 2010-11.
It is worth noting that Rooney's most successful goal scoring seasons (2009-10 and 2011-12) have resulted in United just missing out on the league title. The club finished 1 point behind Chelsea in 2009-10 and lost on goal difference to Manchester City in 2011-12.
Post Ferguson
The arrival and success of Van Persie in 2012-13, pushed Rooney further behind in the pecking order. This climaxed in the summer of 2013, when the outgoing Sir Alex hinted that Rooney had requested a transfer.
Also Read: Top 5 transfer flops of all time
This allegation was furiously refuted by Rooney. At the same time, he did not confirm his future plans, leaving fans to speculate. Over the course of the summer, Chelsea (managed by Mourinho) made 2 bids for him.
Ultimately, Rooney was persuaded to stay by new manager, David Moyes. Moyes, in fact, made him the de facto leader of the team. This policy was followed by Louis Van Gaal, who claimed Rooney had certain privileges as captain.
After a substandard start to the 2015-16 season, Rooney was actually dropped for a trip to Stoke City in December. At the turn of the new year, Rooney suddenly burst into form, scoring 7 goals in as many matches. This included a late winner at Anfield.
As has been the story of Rooney's career, he immediately picked up an injury. In the interim, Manchester was dazzled by the brilliance of Marcus Rashford.
Rooney then made his return playing in central midfield. He put in a world class performance in the FA Cup semi-final against Everton. This was hailed as his best performance in years. Rooney also played in midfield for the English team in the Euros.
Future
However, new manager Jose Mourinho has once again put obstacles in Rooney's path. He stated equivocally that Rooney would never play in midfield under him. At the same time, he hinted that Rooney was long behind his days as a number 9.
That means Rooney has to go back to playing as a number 10. Not only that he faces completion from new signing, Henrikh Mkhitaryan as well as crowd favourite, Juan Mata.
Also Read: Worst football kits of all time
As of now, Mourinho has accommodated Rooney by shifting Mkhitaryan on to the right while benching Mata. It remains to be seen how Rooney repays his manager's faith.
Rooney faces insecurity at the international level too. Sam Allardyce has hinted that Rooney might not be automatically guaranteed a spot.
The one thing in Rooney's favour is his wealth of experience which is in short order both at his club and country. Rooney's future remains to be seen.
But for one night, Rooney can afford to forget all that. For one night only, he can bask on his glories and celebrate his achievements. After all, how many footballers can lay claim to a testimonial at 30?
For one night, let us celebrate the enigma that is Wayne Rooney.
---