Cody Rhodes Confesses to Watching AEW Revolution 2023 on a Pirated Stream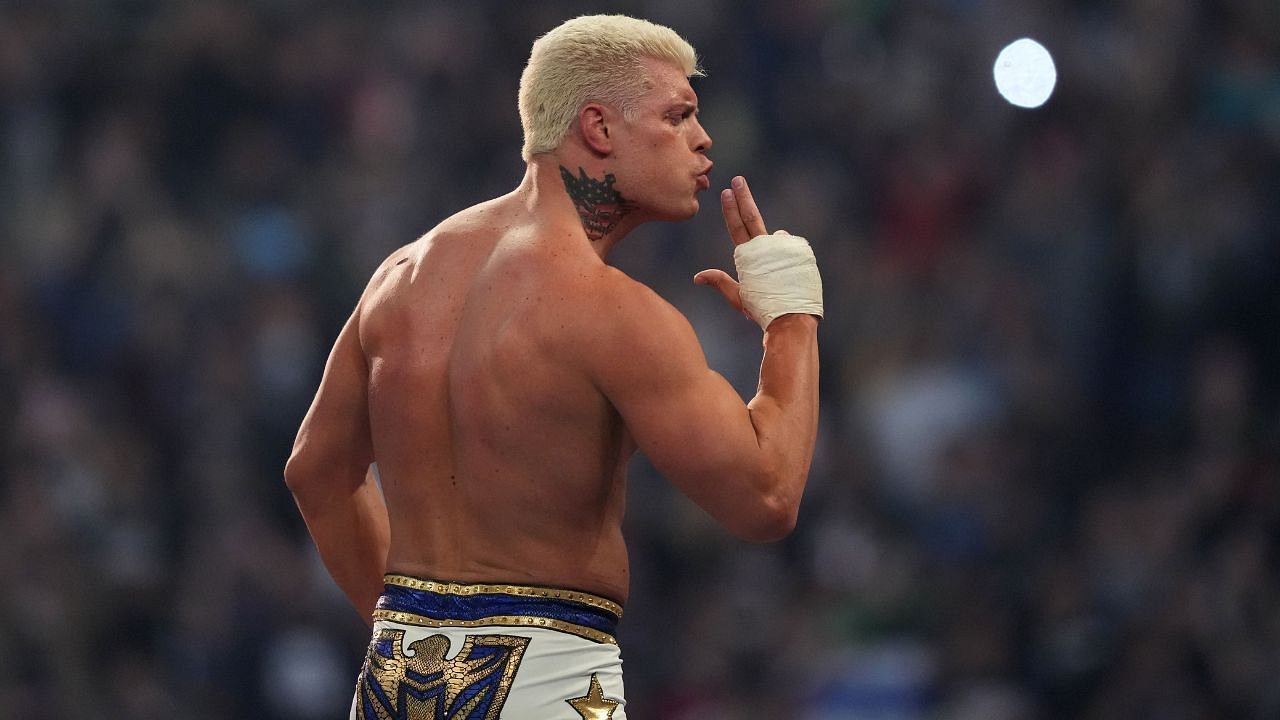 AEW's former EVP, Cody Rhodes, left Tony Khan's promotion for WWE. But that doesn't mean that he doesn't keep tabs on the show. The Royal Rumble winner recently confessed that he watched the highlights of AEW Revolution through a pirated feed. The AEW Revolution PPV was held in the Chase Center in San Francisco on March 5th. The match card of the show was replete with riveting matches, most notably, the 60-minute Ironman match between MJF and Bryan Danielson. 
It was also AEW's first PPV in 2023. During Cody's stint in AEW, he was one of the top stars in the promotion. However, in February 2022, The American Nightmare gave up his Executive position and made his return to Vince McMahon's company. During an interview, Rhodes revealed how he spent his Sunday evening on March 5th. 
Cody Rhodes reveals he watched AEW Revolution through a pirated stream
While speaking with Good Karma Wrestling, Cody Rhodes disclosed that he watched AEW Revolution without paying for it. Rhodes did not reveal the identity of the person who sent him the link to the show.
But admitted that he should've figured out a way to watch the show officially. Rhodes further revealed that streaming platforms are his pet peeves. According to him, some interfaces are a "disaster". 
"I actually only saw some highlights from Ricky. I had a pirated feed, which I probably should have just figured out how to get the right feed. Not going to tell you who sent me that."
Just so y'all know. #AllIn happened before AEW was even a thing 😂🤦🏽‍♂️ pic.twitter.com/Wmzr06C8gx

— 🇵🇷 Tony Cruz 🇩🇴 (@tonycruz327) March 4, 2023
He also noted that one of the benefits of working with the Stamford-based company is that the shows are available on Peacock. The WrestleMania main event star further revealed he was "proud" of Ricky Starks' performance. Furthermore, he also watched bits and pieces from House of Black and MJF's matches as well. 
Cody Rhodes praises Rick Starks' match against Chris Jericho
Without a doubt, Chris Jericho is a legend in pro wrestling who has been there and done that. At this point in his career, Jericho is helping put over younger talents. Further, during the interview, Cody Rhodes stated that he admired Starks and Jericho for their performance. After a grueling battle, Starks pinned Jericho in the end after hitting the "Roshambo". 
Chris Jericho counters Ricky Starks' spear with a Codebreaker!!#AEWRevolution pic.twitter.com/vvKAAMaGAT

— WrestlePurists (@WrestlePurists) March 6, 2023
 "I thought Ricky did great, really proud of him. You know, Chris Jericho is an absolute legend — he's more than a legend, he's Chris Jericho. And for Ricky to be able to deal with that and handle that in the way he did; very proud of Ricky."
Click here for more wrestling news.
---
Share this article