WWE News: Could WWE Super ShowDown feature a women's match?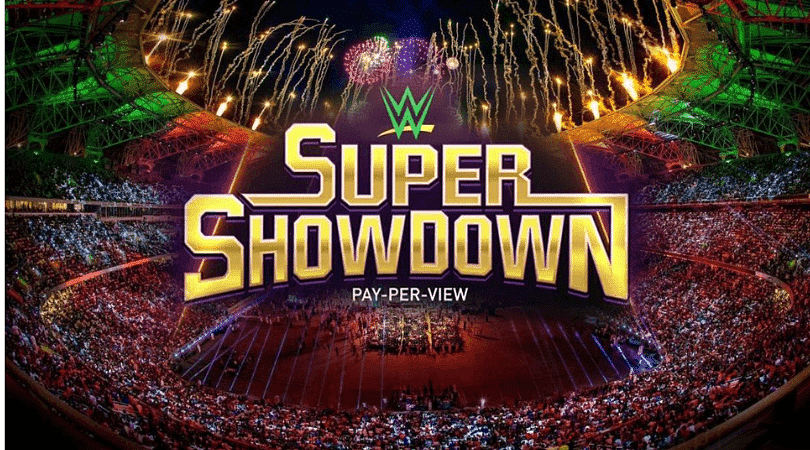 WWE News: Could WWE Super ShowDown feature a women's match? With reports of two female wrestlers flown to Saudi Arabia, there is a possibility.
After 'The Greatest Royal Rumble' and 'Crown Jewel', the WWE hosts its 3rd event in Saudi Arabia this Friday.  The event titled 'Super ShowDown' suffers the same infamy as it's predecessors.
Also Read: Ronda Rousey says she misses WWE
The WWE has been in hot water for continuing their controversial relationship with Saudi Arabia. The backlash is a response to Saudi Arabia's stringent inhumane laws in relation to women and homosexuals.  There was also a huge controversy last year following the assassination of Jamal Khashoggi, a staunch Saudi dissident.
The aftermath of the controversy has seen many wrestlers refusing to travel with the company to the middle east. However, it seems that the company is looking to make a change in the way they conduct business with the Desert Kingdom and plan to break barriers.
WWE officials have been going back and forth with the Saudi General Sports Authority for the past few months trying to get a women's match approved. However, the WWE hasn't received an official green light yet. Although they're hoping that they will receive the required permission before the show on Friday.
the WWE have flown two female wrestlers to the Desert Kingdom with them. This is what they reported on fightful select:
"A particularly interesting note for this week — Renee Young, Alexa Bliss and Natalya were all said to be on the flight to Saudi Arabia this morning. We're told WWE chartered a flight out of San Antonio and it was a major upgrade from the cramped conditions last go around"
This has somewhat been confirmed by Natalya who posted a picture of herself with Renee Young on Twitter.
https://twitter.com/NatbyNature/status/1136170965115854848
Renee Young will attend the event as a commentator. She was also present Last November at the Crown Jewel. Natalya had previously expressed her desired to wrestle a match in Saudi and it looks like she might just get what she wished for.
For more WWE News click here
---