WWE Saudi Arabia: Real reason why Wrestlers have pulled out of WWE Super Showdown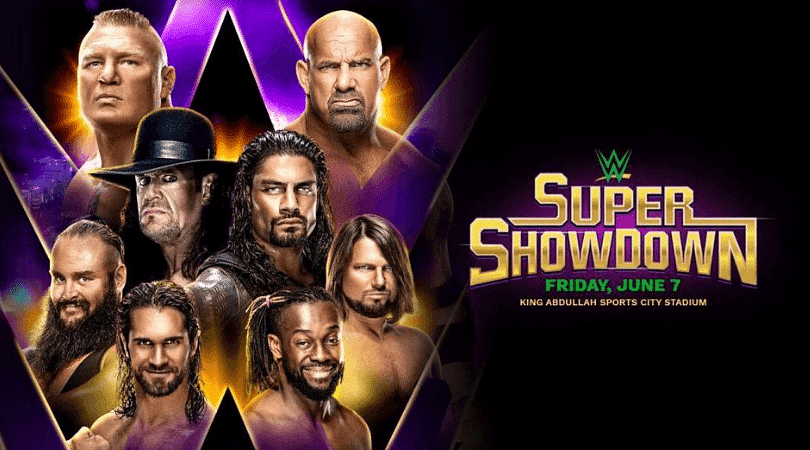 WWE Saudi Arabia: Real reason why Wrestlers have pulled out of WWE Super Showdown, slated for next month in the Desert Kingdom.
The WWE is set to travel to the Desert Kingdom of Saudi Arabia next month. The Super Showdown will be their 3rd event from the country and the first this year. The other two were 'The Greatest Royal Rumble' and 'Crown Jewel', both of which happened last year.
Also Read: CM Punk jokes about AEW Rumors 
The WWE has been in hot water for continuing their controversial relationship with Saudi Arabia. The backlash is a response to Saudi Arabia's stringent inhumane laws in relation to women and homosexuals.  There was also a huge controversy last year following the assassination of Jamal Khashoggi, a staunch Saudi dissident.
The WWE released a statement last year defending their decision to continue relations with Saudi Arabia:
"WWE has operated in the Middle East for nearly 20 years and has developed a sizable and dedicated fan base. Considering the heinous crime committed at the Saudi consulate in Istanbul, the Company faced a very difficult decision as it relates to its event scheduled for November 2 in Riyadh. Similar to other U.S.-based companies who plan to continue operations in Saudi Arabia, the Company has decided to uphold its contractual obligations to the General Sports Authority and stage the event."
Wrestlers who will not show up at Super Showdown
John Cena was set to feature at 'Crown Jewel' last year. However, he pulled out of the event. It was reported that pressure from Hollywood factored into Cena's decision. Per the report, Cena was advised against participating at for fear of negatively impacting his reputation and opportunities in Hollywood. It is for the same reason that Cena will not be at Super Showdown; or any other Saudi event in the future.
Apart from Cena, Daniel Bryan also decided to skip the event. Bryan, a staunch LGBT supporter, disapproves of the country's treatment of homosexuals. He also doesn't like that Sami Zayn isn't allowed to travel due to his Syrian heritage; which he believes is racist. Bryan will not feature at Saudi Arabia this year too for the same reasons.
Sami Zayn will not be at the desert kingdom due to political tensions between Syria and Saudi Arabia. Dave Meltzer of the Wrestling Observer reported that Sami's situation is one of the few reasons why Kevin Owens has refused to work at the event. His family has also reportedly asked him not to go.
Meltzer also reported that Aleister Black was being kept away from the event due to some of his tattoos having a religious connotation. Apart from these wrestlers, no female wrestlers will feature at Super Showdown. The female wrestlers are not allowed to travel to the country due to the strict laws of the desert kingdom,
The Saudi General Sports Authority, in partnership with WWE, will host the WWE Super Showdown. The event will emanate from the King Abdullah Sports City Stadium in Jeddah, Saudi Arabia, on Friday, June 7th.
---