Has John Cena Ever Been A Part Of "Dancing With The Stars" Show?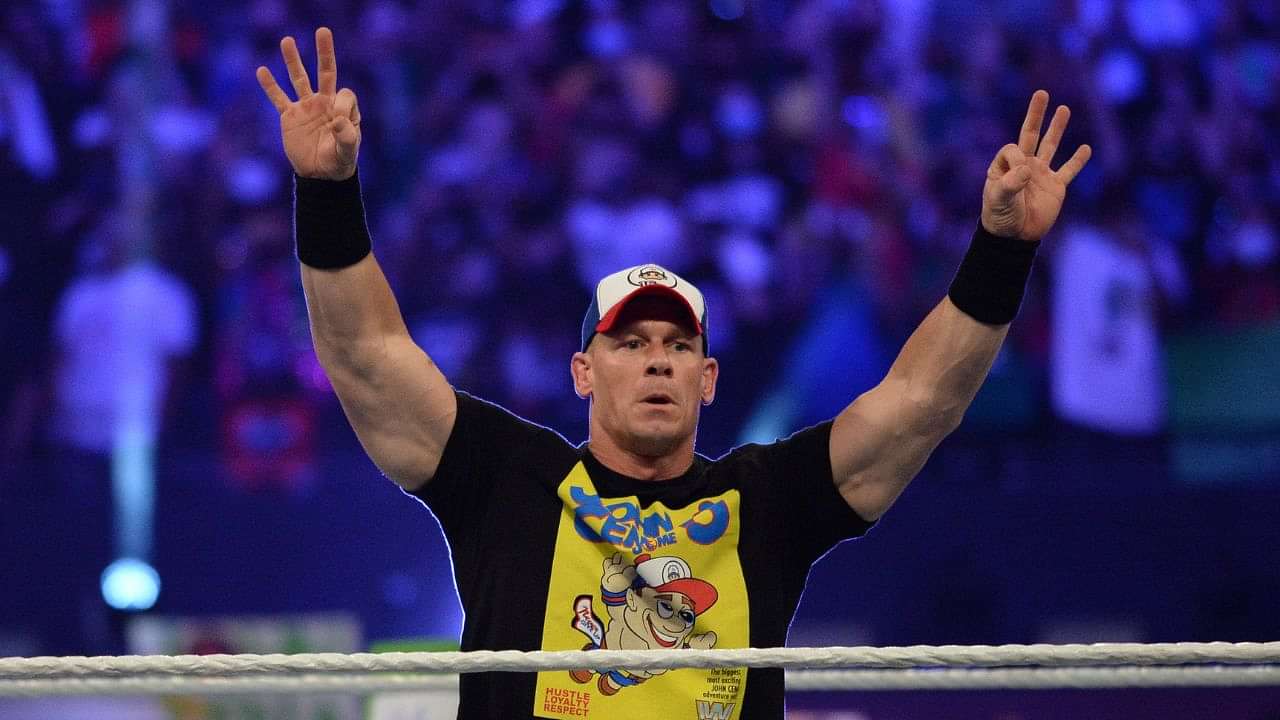 "Dancing with the Stars" is an American dance TV show where a popular celeb is paired with a professional dancer. The duo then performs pre-decided dances and contends against other couples. And in its 35 seasons so far, many WWE superstars have been a part of the famous dance show. However, fans wonder whether John Cena was ever a contestant on Dancing with the stars.
Over the years, fans have seen names like Chris Jericho, Mr. T, The Miz, Stacy Keibler, and many more performing on the show. In fact, WWE Hall of Famer Nikki Bella also contested in the 25th season. As to John Cena participating in Dancing with the Stars, the answer is NO.
John Cena did a cameo on Dancing with the Stars when Nikki Bella was a contestant
John Cena and Nikki Bella were in a relationship for over six years. Both WWE superstars dated each other between 2012 and 2018. As a matter of fact, both got engaged in 2017, the same year Nikki participated in Dancing with the Stars. However, fans of the show freaked out when the 16-time WWE champion made an appearance on the show.
Not as a contestant, John Cena was on Dancing With The Stars to support his then-fiancée. It was the same episode where Nikki Bella gained praise for the sexiest dance of the season. Even though the WWE star didn't win, she did spend seven weeks on the show.
In 2018, John Cena and Nikki Bella parted ways, and two years later, the latter married her Dancing with the Stars partner Artem Chigvintsev. As to The Cenation Leader, he tied the knot with Canadian Engineer Shay Shariatzadeh in October 2020 in Florida.
The 16-time WWE champion is rumored to return at WrestleMania 39 and wrestle Austin Theory
The rumors of John Cena versus Austin Theory have been circulating in the dirt sheets for over 10 months now. The Cenation Leader was rumored to face Vince McMahon's Protégé at last year's SummerSlam. However, for some reason, the plans could not get executed.
Now, according to many reports, the match might happen at this year's Showcase of Immortals. It is believed that the WWE-icon-turned-Hollywood star will finish filming for his next movie before WrestleMania 39. Although there were some rumors that Cena might face Logan Paul, it seems he will feud with Seth Rollins.
Nevertheless, those who thought John Cena was a participant in Dancing with the Stars, now know the real truth. Though, fans should not be surprised if he ends up doing the show in the future.
For More Wrestling News, Click Here.
---