Huge update regarding a possible Brock Lesnar comeback. The Beast Incarnate has not been on WWE television since Wrestlemania 36.
Brock Lesnar has been away from the WWE for over 15 months now. The last time he was on WWE TV was all the way back at Wrestlemania 36, where he lost the WWE Championship to Drew McIntyre. He has yet to make a single appearance for the promotion since.
Also read: Eva Marie credits Total Divas with the evolution of women's wrestling
There is speculation that the Beast Incarnate could make a return by SummerSlam. However, on  the latest Mat Men Pro Wrestling podcast, Andrew Zarian revealed the plans to bring back Brock Lesnar at SummerSlam haven't worked out. Although, he did add that Lesnar was more than likely going to comeback later.
Huge update regarding a possible Brock Lesnar comeback
"They wanted Brock. For whatever reason, the plan didn't work out. I believe it was creative-wise, it just wasn't fitting. Financially, they want Brock to commit to live shows. They are working it out, it's gonna happen. It's not that it's not gonna happen, it's gonna happen unless something goes tremendously terrible, which I don't think it will. I think we're gonna see Brock, I just don't think he's needed for SummerSlam if they have this planned out already.
"If Brock calls them and says 'Hey, I wanna do it' then yeah, they're gonna figure it out. I don't believe Brock's gonna be on there, I don't know about Brock right now. I know that he's in the plans. They're gonna do something with him, I just don't know what yet."
Paul Heyman, Brock Lesnar's former advocate, who currently manages Roman Reigns, added to the hype with a profile picture change on Facebook. Heyman uploaded a picture of flashing a cunning smile as Lesnar towered a fallen Reigns.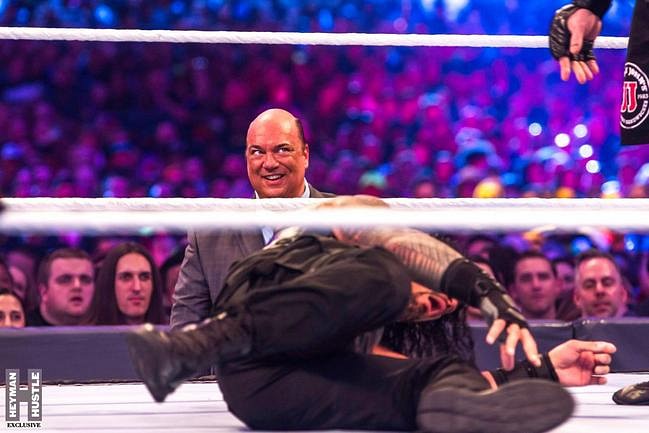 Does this mean something? Or is Heyman working the fans as he always does? Only time will tell.
Click here for more Wrestling News