Liv Morgan opens up on if she was meant to become Sister Abigail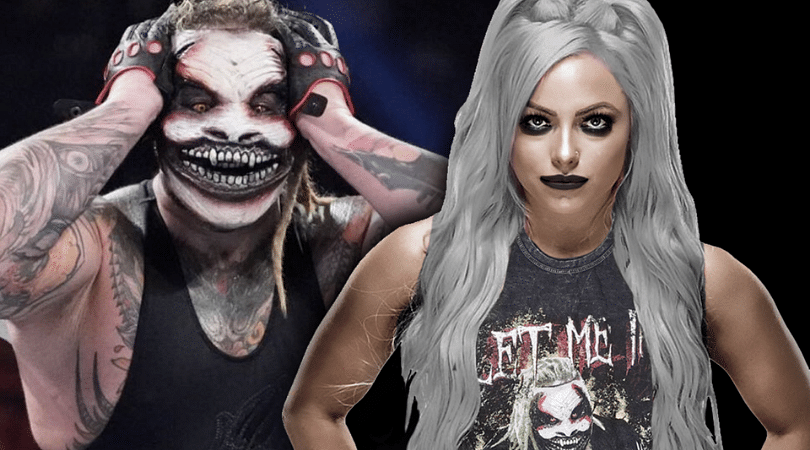 Liv Morgan opens up on if she was meant to become Sister Abigail. Fans have long theorised that Morgan would play the fabled Abigail.
In the WWE lore, Sister Abigail is the spirit who used to guide Bray Wyatt and help him become the man he is. Her presence has been alluded as the source of Wyatt's supernatural powers. However, she has never been addressed as a person, rather an entity with no physical form.
Also read: Eric Bischoff shoots hard on Retribution
This however, hasn't stopped fans from speculating which roster member could be repackaged or even debut as the fabled spirit. Many people initially believed that it would be Nikki Cross. However, last year, many began believing it was Liv Morgan. Her hiatus from wrestling, coupled with her dark cryptic tweets, led many to believe that a repacking was on its way.
Liv Morgan opens up on if she was meant to become Sister Abigail
The Riott Squad member, spoke with Sportskeeda regarding the direction of her character. She revealed that she was never in discussion to play the role of Sister Abigail. She termed the entire speculation a very flattering fan fic.
"Think it's very flattering fanfiction," She said. "I, I was never, you know, respectfully, hoping to be Sister Abigail, I was never pushing to be Sister Abigail." Morgan said. "I went away for a while and I'm finding myself and I'm exploring myself and I have all these thoughts and emotions and I'm trying to let people know without literally saying it. And they just, kind of, wanted me to return so bad. I think that that was, they felt that was it. They felt that that was it. That was what I was going to be doing. That's a very flattering, you know, fanfic. But all it is is fanfic."
Morgan along with Ruby Riott will face Nia Jax and Shayna Baszler at Clash of Champions for the Women's Tag Team titles. As far as Sister Abigail is concerned, she still remains an apparition, that can take the shape of any person she desires.
Sister Abigail has only taken a human form once when she appeared as Alexa Bliss in the Wyatt Swarm to lure Braun Strowman. Bliss, would later be captured by Fiend. Somehow, her experience with the Fiend, resulted in an obsession which would eventually lead to a twisted downward spiral.
.#TheFiend's magnetic hold over @AlexaBliss_WWE has just reached a new level. #SmackDown pic.twitter.com/Ml6vzTmZkC

— WWE (@WWE) September 26, 2020

Click here for more WWE News
---
Share this article