Is John Cena the Cover Star for WWE 2k23?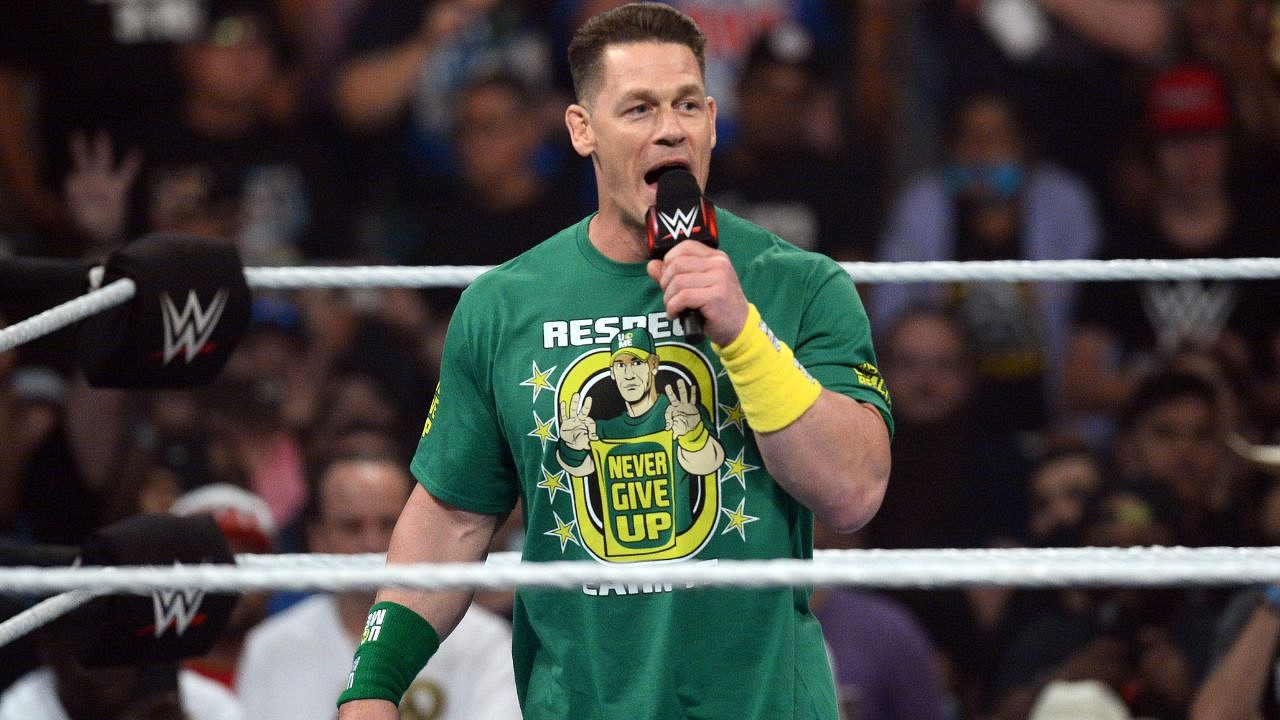 A huge treat for Wrestling fans is due this year as WWE 2K23 is set to be finally released on Friday, March 17th. WWE 2K22 was a huge success and more well-received than its precursors. The game will be playable on Xbox consoles, PlayStation 4, PlayStation 5, and also on PC. According to reports, the deluxe edition of the game will be out on March 14th. The game will reportedly feature the iconic 2K Showcase mode.
The 2K series' last game was launched at WrestleMania. This time, the game will be released after the Royal Rumble and ahead of WrestleMania.  The box art of the game has also been leaked. The WWE 2K23 cross-gen edition cover will reportedly be the same as the cover for the standard edition, featuring the sixteen-time World Champion, John Cena.
Will WWE 2K23 feature John Cena on its cover?
As noted, according to a reported leak, John Cena will be at the center of the 2K23 cover. Despite being a part-timer, John Cena will still be the face of the video game. Since the game is centered on The Cenation Leader, there is a high chance that the Showcase mode in the game will feature John Cena as one of the wrestlers.
Although the game hasn't been officially announced by the 2K series, the trailer will most likely be released during WWE's forthcoming PLE, The Royal Rumble on January 28th.
This has leaked as the cover art for #WWE2K23 and features John Cena as the cover star. What do you think? I'm not sure I believe it, but it's interesting. 🤔

PS: Take it with a grain of 🧂! pic.twitter.com/7X3VqAnPDy

— Banshee (@itsbybanshee) January 20, 2023
It was also reported that the commercial for WWE 2K23 will feature superstars like The Miz, Cody Rhodes, Bad Bunny, and Logan Paul. The commercial was filmed in Los Angeles in December 2022.
Edge may also be one of the wrestlers in the Showcase Mode
Showcase mode follows the entire career of a superstar. It enables the player to be the selected superstar and experience the historic moments of the superstar's career.
According to the leak, besides John Cena, Edge is also one of the wrestlers to be included in the Showcase Mode. At this point, it is just a rumor, but if it is true, the gamers will be amazed by re-living the career of the Rated R Superstar vicariously.
Looks like the 2k showcase might have been leaked 👁️👁️ 🐇. pic.twitter.com/eFYrCmmGjg

— Xero News (@NewsXero) January 18, 2023
Click here for more wrestling news.
---