John Cena Honda Commercial: When the WWE Icon Became the Voice of Honda for a Bonkers Advertisement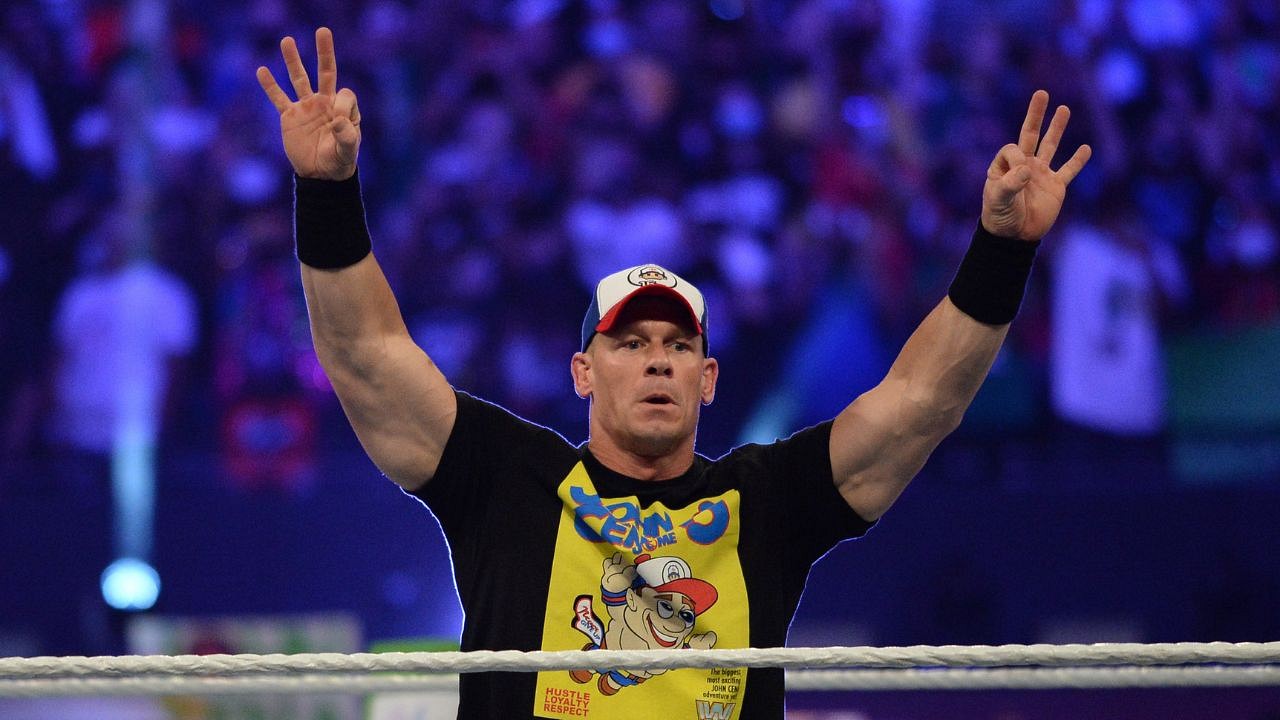 John Cena's successful career in wrestling propelled him into Hollywood. The wrestler-turned-actor is a famous WWE fixture who had roadblocks on his way earlier in his rookie years. However, with a gimmick change, John became the biggest attraction in the promotion. After a couple of years, Cena won multiple Championships and became the PG Era's poster boy. The sixteen-time World Champion carved out an exemplary, legendary career that serves as a benchmark for other superstars. 
Aside from wrestling, Cena fueled his passion for acting by doing movies. His first film, The Marine, was produced by WWE Studios in 2006. The Cenation leader has now fully embarked on his Hollywood career. However, he does make sporadic appearances on WWE TV from time to time.
His fans also know that the Peacemaker actor is a car enthusiast and owns over twenty American muscle cars. His proclivity for cars also made him the voice of a Tokyo-based car company.
John Cena once did a voice-over for a Honda commercial
In 2021, Honda revealed John Cena as their newest spokesperson. In a presser, Honda's vice president, Jay Joseph, unveiled John Cena as their new representative and also heaped praise on The Champ. He stated:
"John Cena is known for his toughness and strength. But he also has a lot of heart, and he's a real car enthusiast, making him a perfect fit to be the new voice of Honda." 
John Cena is everywhere right now. TV ads, cover of Honda, got his own HBO Max show coming, and now in a SuperBowl commercial.

My boy gone Hollywood 😭😭#SuperBowl pic.twitter.com/9BSQsJZin6

— IBeast (@x_Beast17_x) February 8, 2021
It's no secret that John Cena is a consummate Motörhead, and it's only fitting why Honda chose John Cena as their voice considering his massive car collection. Cena's ad campaign was featured on various digital platforms and national broadcasts for NBA, NFL, and college football.
Even John Cena took to Twitter to express his excitement and promoted the ad campaign. Cena also stated that he has always been a "big fan of Honda products." 
We define who we are when we persevere in the face of obstacles. Proud to be the new voice of @Honda, starting with this message that encourages people to "Rise to the Challenge." pic.twitter.com/S7PgmkYq11

— John Cena (@JohnCena) October 14, 2020
John Cena was once sued by a huge car company
Out of John Cena's extravagant car collection, his 2017 Ford GT was probably the most expensive one. The car is worth around $500,000.
But that's not all he paid for this bird! Cena also ended up paying a large, undisclosed amount after he was sued by Ford in 2018 due to a violation of a contract he had signed with the company as their hand-picked customer.
John Cena Settles Ford GT Lawsuit
–#johncena #ford #gt #lawsuit pic.twitter.com/8QfaOzlZZd

— dupontregistry (@duPontREGISTRY) June 20, 2018
Much like Ferrari, Ford is selective of their customers. While Cena was one of them, he violated their contract by selling the car for a huge price. Both parties ultimately reached a settlement outside the court, with Cena paying a fine for breaching the contract. Read more on that here.
Click here for more wrestling news.
---